Enemies Trying to Stifle Iran's Oil-Free Economic Progress: President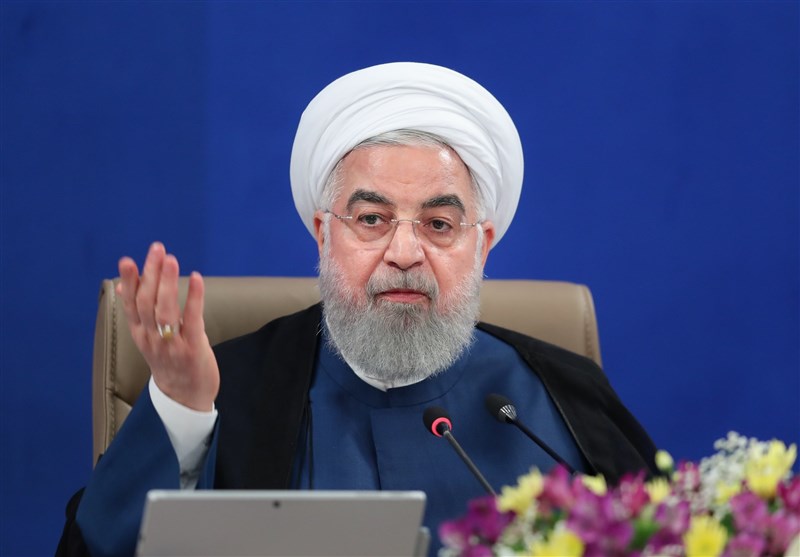 TEHRAN (Tasnim) – Iranian President Hassan Rouhani blamed the recent fluctuations in foreign currency prices on "a complicated psychological operation" launched by the enemies aimed at undermining Iran's oil-free economy through intensified pressures.
In comments at a Sunday session of the administration's Economic Headquarters, Rouhani said the Islamic Republic is pushing hard for achieving the oil-free economy targets.
Iran has set the goal of oil-free economy despite the severe conditions caused by the economic war of the enemies over the past two years, the president said.
He added that there has been a good trend in the main indices of economy in Iran in spite of the extreme economic volatility caused by the cruel sanctions and the outbreak of the coronavirus.
The enemies of Iran have launched a complicated psychological operation to mount economic pressures on the country with the purpose of spoiling the oil-free economy, Rouhani stated.
While the adversaries are obstructing Iran's oil exports, blocking the country's access to its assets with maximum power, and constantly claiming that the Iranian economy is buckling under the sanctions by citing fluctuations in currency rates and price of some commodities, the main indices of economy reveal the failure of enemies, he added.
Noting that the coronavirus pandemic has caused a hiatus in the exports and imports, the president assured the Iranian nation that resumption of trade exchanges will result in the normalization of export and import markets in the coming months and consequent stability in the economy and currency market.
The president had announced in June that the fluctuations in the foreign currency market were temporary and had no fundamental economic reason.
The Iranian rial has fallen to its lowest ever rate against the US dollar on the unofficial market in recent days.