Iran to Replace Damaged Structure in Natanz Nuclear Site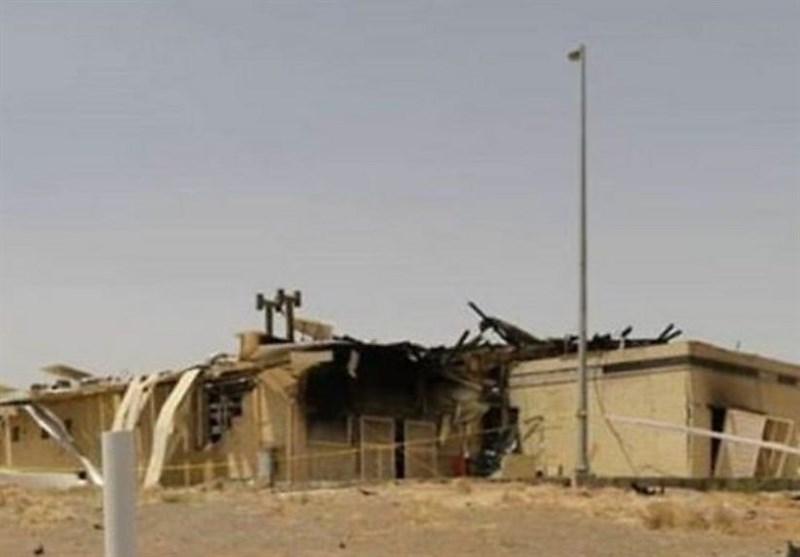 TEHRAN (Tasnim) – The spokesperson for the Atomic Energy Organization of Iran (AEOI) said a new and more advanced shed will be built at Natanz nuclear facility to replace the one that was damaged in a recent incident.
"Necessary arrangements have been made to rebuild the damaged shed at Shahid Ahmadi Roshan (Natanz) nuclear facility and a bigger shed with more advanced equipment is to replace it," Behrouz Kamalvandi said in an interview with IRNA.
He said more centrifuge machines were supposed to be produced at the damaged shed, which was inaugurated following Washington's withdrawal from the 2015 Iran nuclear deal and two days after Leader of the Islamic Revolution Ayatollah Seyed Ali Khamenei ordered the AEOI to make preparations for the enrichment of uranium up to a level of 190,000 SWU without delay.
Of course, Kamalvandi added, the facility did not operate at full capacity due to the JCPOA limitations, but this shed was to undergo further development and this project was ongoing until the day when the incident happened.
He further noted that the damaged shed housed measuring equipment and precision tools, part of which was destroyed in the incident and another part was damaged.
The damaged equipment cannot be used anymore in view of the work they do, even if the incident had taken place on a smaller scale, the official said, Press TV reported.
The AEOI spokesman emphasized that the incident has caused no stoppage in Iran's enrichment work, adding, though, that it may slow down development and manufacture of advanced machines in the medium term.
"However, we would make up for this slowdown, God willing, through round-the-clock work and diligent efforts of our colleagues at the organization," Kamalvandi said.
"As announced by the secretariat of (Iran's) Supreme National Security Council, the country's security authorities have found out the cause of the incident, but they do not want to make it public for the time being due to security-related considerations," he said.
Kamalvandi on Thursday reported the incident at the Natanz nuclear complex but emphasized that there has been no damage to the main uranium enrichment facility.
He said the incident caused no casualties and did not affect the activities at the complex.
SNSC Spokesman Keivan Khosravi said on Friday that the "main cause" of the incident had been determined and would be announced at an appropriate time.
He added that experts from different sectors had started investigating "different hypotheses" about the incident.