UN: Yemen on Brink of Famine Again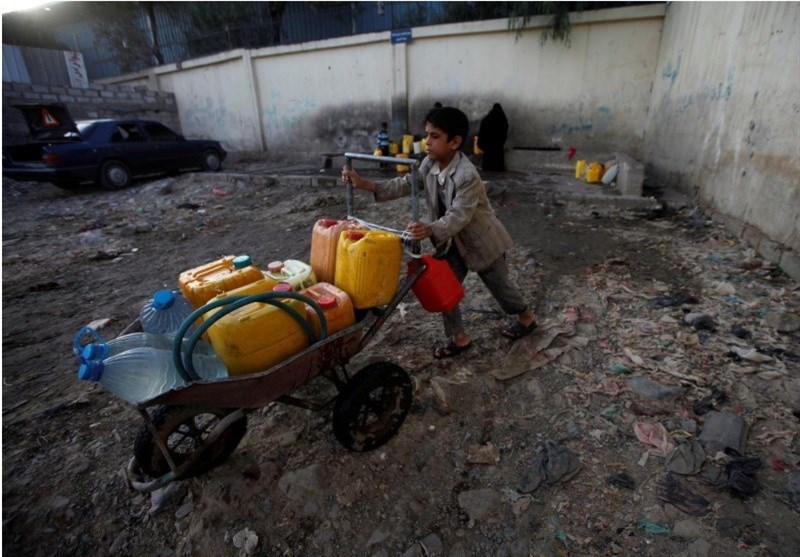 TEHRAN (Tasnim) – War-torn Yemen is once again on the brink of famine as donor funds that averted catastrophe just 18 months ago have dried up, the country's UN humanitarian coordinator said.
With much of the country dependent on aid, a coronavirus pandemic raging unchecked, and countless children already facing starvation, Lise Grande told AFP that millions of vulnerable families could quickly move from "being able to hold on to being in free fall."
Grande said in an interview from Sana'a that critical programs providing sanitation, healthcare and food were already closing down because of a lack of cash, just as the economic situation is looking "scarily similar" to the darkest days of the crisis.
A critical fuel shortage is now threatening the operation of the electricity grid, water supply, and key infrastructure like hospitals.
"Ships aren't being allowed to bring in life-saving commodities, the currency is depreciating very quickly. The central bank is out of money. The price of a basic food basket... has increased by 30 percent in just the past few weeks alone," Grande said.
"We're seeing the same factors driving the country towards famine that we saw before. We don't have the resources we need to fight it and roll it back this time. It's something to be profoundly worried about."
"It's very clear that the COVID pandemic has put pressure on assistance budgets all over the world ... They're just not going to be able to do what they've done previously. And the impact of that is going to be very significant, very severe," she said.
Yemen has so far officially recorded some 1,300 cases of the disease, with 359 fatalities, but testing is scant, most clinics are ill-equipped to determine causes of death and there are ominous signs that the real toll is much higher.
Grande said that in the next few days, the UN faced the "unbelievable situation" of having to stop providing fuel to hospitals as well as water supply and sanitation systems across the country.
The World Food Program, which has been providing staples to 13 million people, has had to scale back with deliveries to only about 8.5-8.7 million people per month, and many of those have been put on half rations.
And the week the coronavirus crisis started, the WHO ran out of funds to pay 10,000 public health workers across the country.
Saudi Arabia and a number of its regional allies launched a devastating war on Yemen in March 2015 in an attempt to subdue an uprising that toppled a regime friendly to Riyadh.