Lavrov, Zarif to Meet in Moscow Tuesday: Russian Foreign Ministry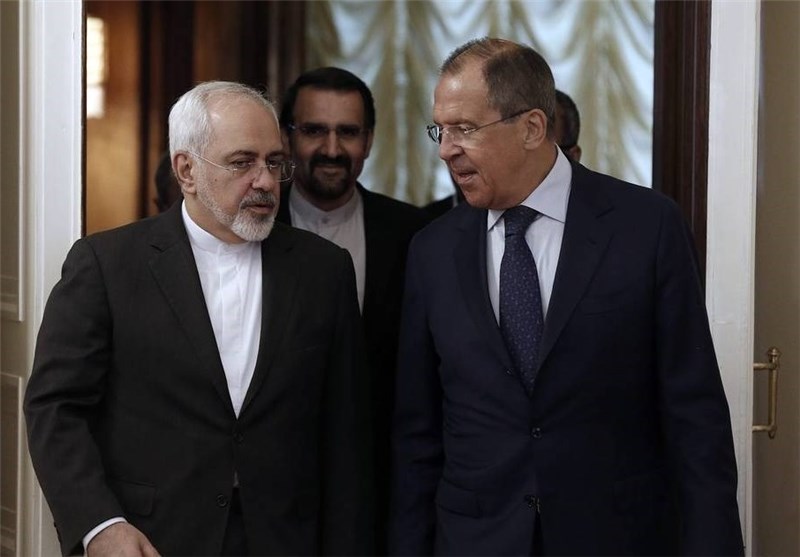 TEHRAN (Tasnim) - Russian Foreign Minister Sergey Lavrov and his Iranian counterpart Mohammad Javad Zarif will hold talks in Moscow on Tuesday, Russian Foreign Ministry's spokeswoman Maria Zakharova said.
"Lavrov and Zarif will hold negotiations on Tuesday in Moscow," Zakharova told reporters on Tuesday, Sputnik news reported.
On June 16, the two ministers addressed a joint press conference in the Russian capital slamming the administration of US President Donald Trump for withdrawing from international treaties and organizations.
Since entering the Oval Office in 2016, Trump has abandoned many international pacts and treaties that previous administrations had authorized.
In May 2018, Trump took an illegal and unilateral decision to end Washington's participation in the Iran deal and re-impose the sanctions that the agreement had lifted, in defiance of the fact that the accord has been endorsed by UN Security Council Resolution 2231.
Under Washington's pressure, the three European signatories to the JCPOA have so far failed to fulfill their contractual obligation to protect Tehran's business interests against the sanctions.