Islamic Awakening Assembly Lauds Reconversion of Hagia Sophia into Mosque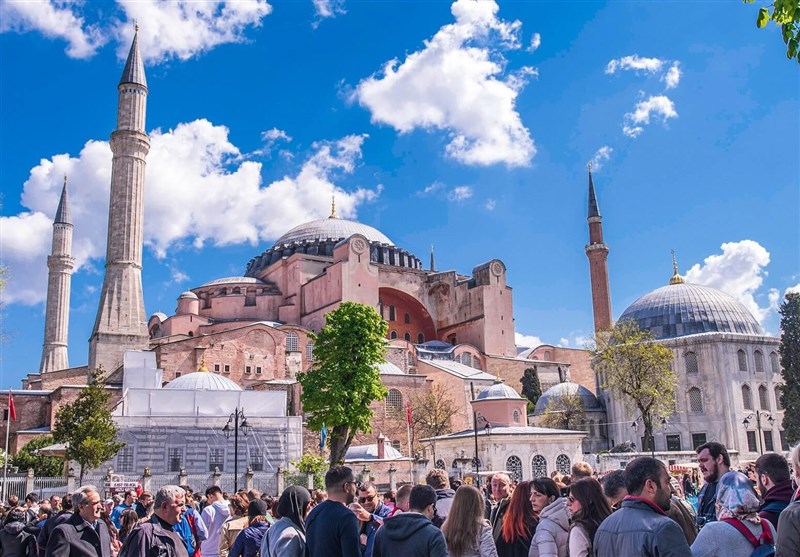 TEHRAN (Tasnim) – The Iran-based World Assembly of Islamic Awakening praised the Turkish government's "courageous" move to convert Istanbul's iconic Hagia Sophia back into a mosque.
In a statement released on Sunday, the World Assembly of Islamic Awakening's secretariat hailed the reconversion of Hagia Sophia into a mosque as a "return of the Islamic legacy to the Muslim world".
It also applauded the "courageous and admirable move" by the Turkish government, particularly the president of Turkey, as one aimed at reviving the identity of Islam and restoring the Islamic legacy to the Muslim world.
Voicing support for Turkey's "smart move that reflects wisdom and confrontation with the Western cultural hegemony", the secretariat said it acclaims the restoration of Muslim identity and protection of the Muslim dignity and cultural heritage, and called on all Muslims across the globe to support such a smart decision.
Thousands of Turkish people performed Friday prayers at Hagia Sophia on July 24 for the first time after Turkey's President Recep Tayyip Erdogan declared the monument, revered by Christians and Muslims for almost 1,500 years, a mosque once again.
A top Turkish court announced earlier this month it had annulled Hagia Sophia's status as a museum.
President Erdogan immediately decreed that the building, a Christian Byzantine cathedral for 900 years before being seized by Ottoman conquerors and serving as a mosque until 1934, had been converted once again to a mosque.