Iran Opens Supermarket in Venezuela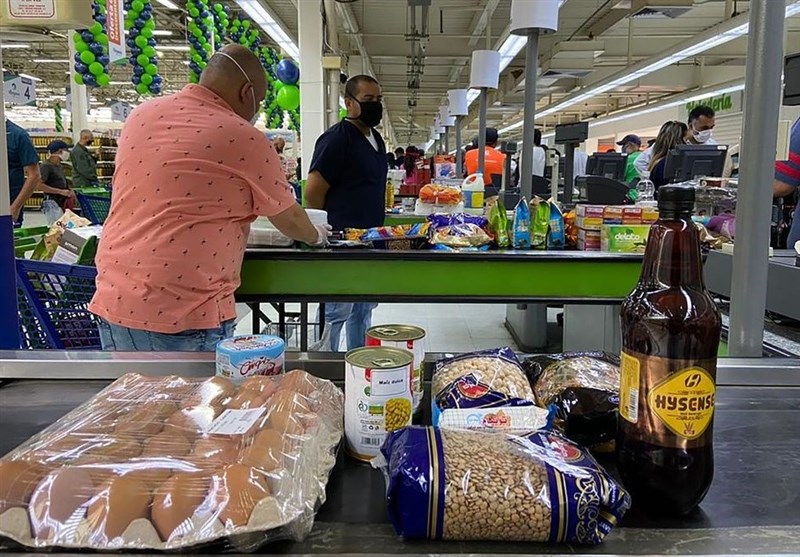 TEHRAN (Tasnim) – A company affiliated with Iran's Defense Ministry opened the first Iranian supermarket in Venezuela.
Iran's Defense Ministry said the Etka company has opened the supermarket in Caracas offering Iranian products.
The supermarket, called Megasis, has been established with the purpose of boosting the production and export of Iranian commodities.
Covering an area of 20,000 square meters, the store is selling more than 2,500 Iranian items, including the foodstuff, clothing, detergents, plastic and disposable products, nuts, and even tractors.
In comments at the opening of the supermarket, Iran's ambassador to Caracas hailed the good relations between Iran and Venezuela, denounced the US' hostile policies against the two nations, and described the opening of the store as a move to "counter the US' policy of economic terrorism and support the Venezuelan nation at the time of heightened sanctions."
Iran's Embassy in Caracas had announced earlier in June that Iranian Golsan ship would bring food to open the first Iranian supermarket in Venezuela.
Golsan discharged its cargo of food and medical supplies at the Venezuelan northern port of La Guayra on June 21 to supply the Iranian supermarket.
According to reports, the Iranian store is equipped with a kind of high-tech COVID-19 shield --an airport-scanner-like booth that measures shoppers' temperatures and sprays them with disinfectant mist.
Megasis fills a massive warehouse in eastern Caracas, a cross between Home Depot and Costco.
In May, Iran sent five gasoline tankers to Venezuela, easing the severe gas shortage, and a ship with food in June, most of it for the new supermarket.