Protesters in NYC March against Unsafe School Reopening (+Video)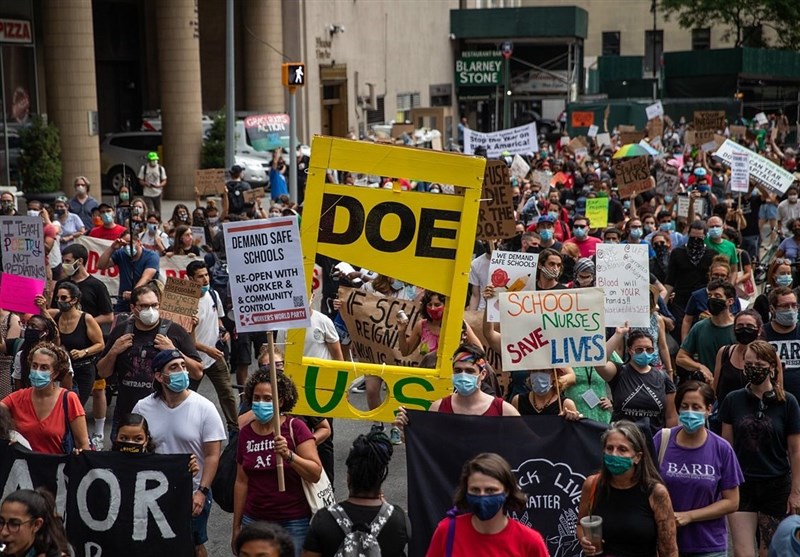 TEHRAN (Tasnim) – A crowd of protesters took to the streets of New York's Manhattan district on Monday against proposed plans to reopen schools in autumn.
Demonstrators, including students, parents and teachers, marched with banners and mock coffins and body bags, from United Federation of Teachers Headquarters to the Department of Education offices.
Addressing the crowd, a school teacher said, "children cannot focus on schoolwork if their family members and teachers are in the hospital or dying, children cannot learn if they are dead. We will not be an experiment. We will not die so that the economy can get back to work."
On Friday, New York Mayor Bill de Blasio announced plans to reopen schools in September if the rate of infection is below three percent.
New York Governor Andrew Cuomo said he will announce later this week if schools will reopen, but added that the ultimate decision on whether sending children back or not will lie in the hands of their parents.