President Warns of Psychological War to Impede Iran's Economic Progress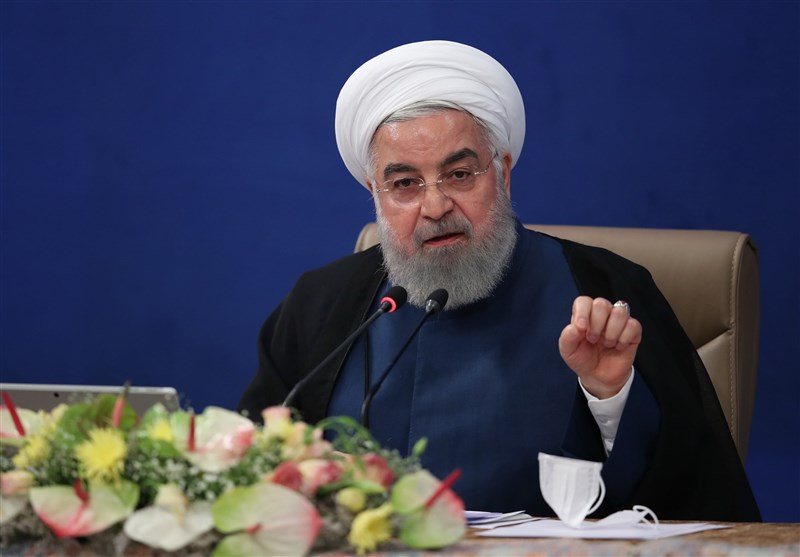 TEHRAN (Tasnim) – Iranian President Hassan Rouhani said one of the enemy's main strategies to harm Iran's economy, in addition to imposing sanctions, is to portray a poor image of the administration's economic policies and downplay the country's great achievements through psychological warfare.
In an address to a Tuesday session of the Administration's Economic Coordination Headquarters, Rouhani made a reference to Leader of the Islamic Revolution Ayatollah Seyed Ali Khamenei's recent remarks about the enemy's short- and long-term plots to harm Iran's economy.
The enemy has resorted to distortion of realities and the sanctions at the same time to obstruct Iran's economic progress and foment disappointment at the achievements, the president warned.
One of the main hostile strategies in a smart and tough economic war of attrition is disappointing the Iranian people and undermining the combatants at the forefront of the economic battle, Rouhani added.
He also hailed his administration's handling of the situation under the unprecedented sanctions and a full-blown economic war for more than two years and a half, saying the administration has remarkably cut its reliance on oil incomes, supplied the basic commodities, and continued the process of non-oil exports.
In remarks on Friday, Ayatollah Khamenei slammed the enemy's "truth distortion movement" working alongside the sanctions, saying, "Simultaneously with the sanctions… there is a movement of distorting the truth as well. There is an orientation to distort the truth as well: Distorting the facts and portraying realities in the reverse order including the realities about our country."
The Leader also warned that the adversaries "want to disappoint our youth and take away their enthusiasm and dynamism in a way that they will lose their pioneering and leading role."