Rouhani: Iran Ready to Send Lebanon Medical Aid, Treat Victims of Beirut Blast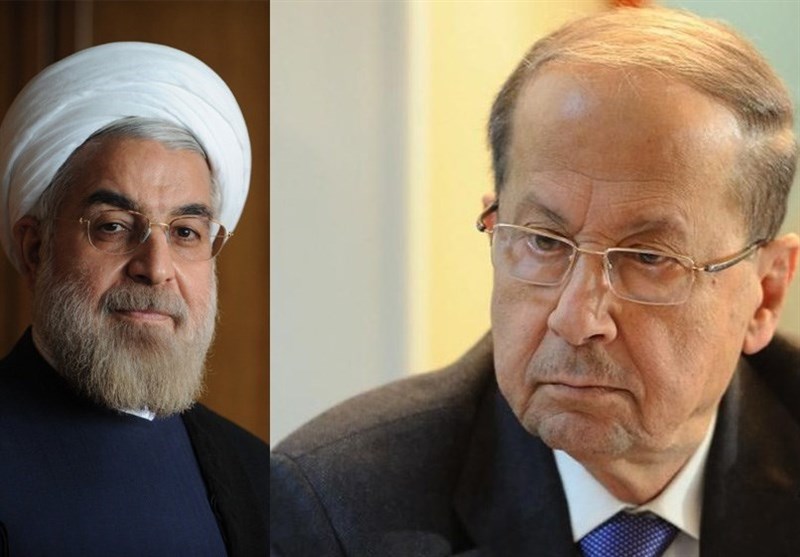 TEHRAN (Tasnim) – President Hassan Rouhani voiced Iran's readiness to dispatch medical aid to Lebanon following the Tuesday's fatal explosion in Beirut and treat the citizens injured in the incident.
In a message to his Lebanese counterpart Michel Aoun on Wednesday, Rouhani expressed his deepest sympathy to Lebanon over the deaths and injuries in the massive explosion that rocked Beirut's port area on Tuesday.
Rouhani offered condolences to Lebanon's government, people, and families of victims of the blast on behalf of the Iranian administration and nation.
"In line with the humanitarian measures, the Islamic Republic of Iran's administration voices readiness to dispatch medical and pharmaceutical aids (to Lebanon), treat the injured, and provide other medical assistance necessary," the president said.
He also expressed hope that the cause of the incident would be ascertained immediately and calm would return to Beirut.
Lebanon's president has declared a two-week state of emergency following the massive explosion in Beirut that has killed at least 100 people and injured 4,000 others.
The explosion on Tuesday sent shockwaves across the city, causing widespread damage even on the outskirts of the capital.
Officials said they expected the death toll to rise further as emergency workers dug through rubble to rescue people and remove the dead.
The cause of the explosion was not immediately clear. Officials linked the blast to some 2,750 tons of confiscated ammonium nitrate that were being stored in a warehouse at the port for six years.
Aoun assembled the country's High Defense Council following the explosion.