People Begin to Clear Rubble of Huge Explosion in Beirut (+Video)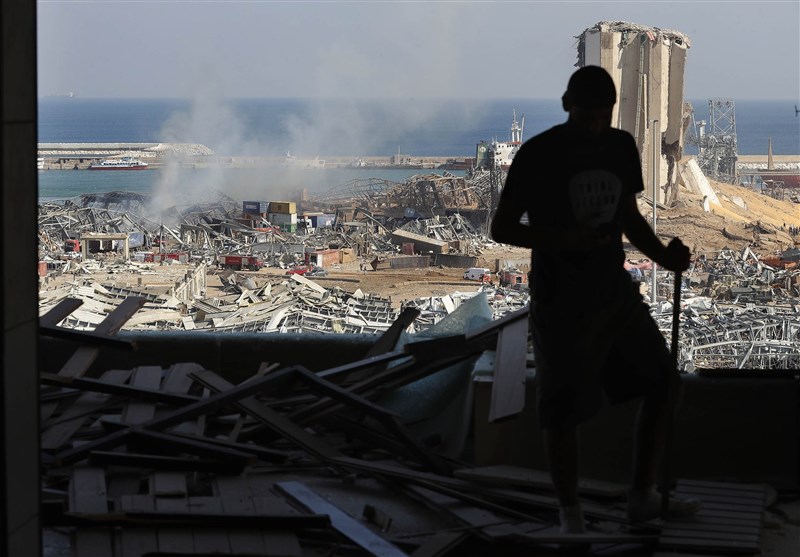 TEHRAN (Tasnim) – People in the Lebanese capital of Beirut began cleaning streets from rubbles after a massive explosion destroyed half of the city.
Hundreds of people in Beirut have been reported missing by family members in the aftermath of Tuesday's blast, raising fears that the death toll will far exceed the current estimate of at least 100, Health Minister Hamad Hassan told reporters outside a damaged hospital Wednesday.
Hassan said his ministry was working on an emergency plan to set up field hospitals being sent from Qatar, Iran, Kuwait, Oman and Jordan. The minister said six to eight field hospitals would be ready "soon."
Four of the city's hospitals were damaged by the explosion and are out of service, while those which remained open have been overwhelmed with casualties.