US Using Iranphobia to Exert Pressure on UN, Extend Arms Ban: Iran's Envoy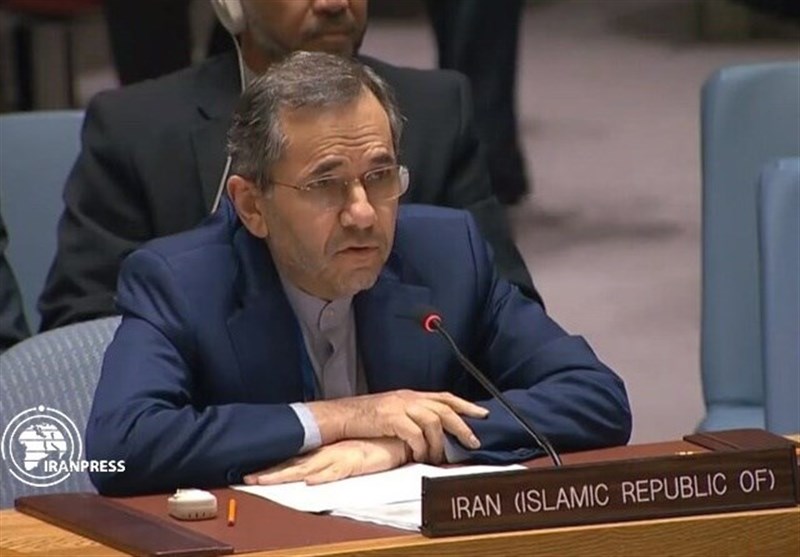 TEHRAN (Tasnim) – Iran's ambassador to the United Nations said Washington is actively resorting to Iranphobia to advance its illegal bid to prevent removal of an anti-Iran arms embargo that is slated to expire in October.
"At the #UNSC, the US is actively resorting to Iran-phobia & coercion to gain support for its unlawful anti-2231 resolution, illegally seeking to extend an arms embargo on Iran. The Council must reject bullying & unilateralism—again—as it did when US first introduced its draft," Majid Takht-Ravanchi tweeted on Monday.
The tweet comes amid US efforts to exert pressure on the Security Council to extend the arms embargo against Iran as part of Washington's so-called "maximum pressure" campaign against Tehran in violation of the 2015 nuclear deal between Tehran and world powers and United Nations Security Council Resolution 2231 that endorses the accord.
The US bid is a key test that some diplomats say will likely fail as it lacks the necessary support, and veto powers Russia and China have already signaled their opposition.
If the United States is unsuccessful in its bid, it has threatened to trigger a return of all UN sanctions under a process known as snapback. Some diplomats have suggested Washington will likely start the snapback process, which could take up to 30 days, by the end of August.