Iran's President Warns UAE Not to Let Israel into Region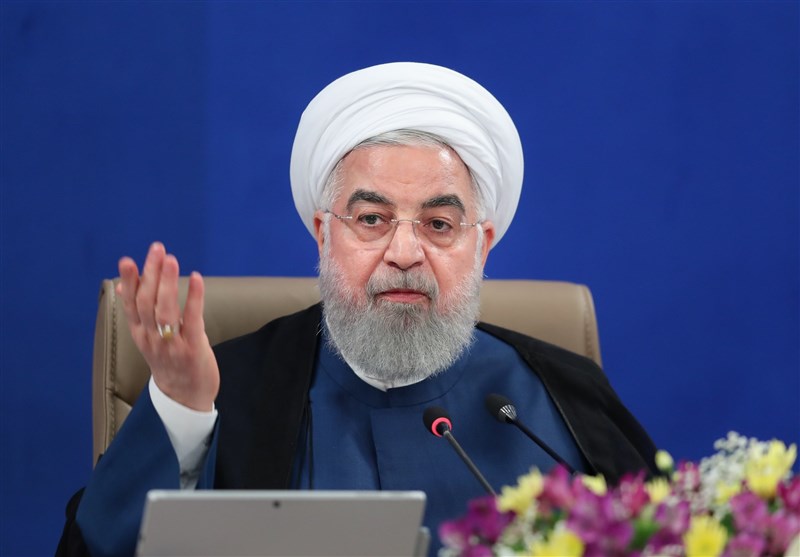 TEHRAN (Tasnim) – Iranian President Hassan Rouhani lashed out at the United Arab Emirate for the grave mistake of striking a deal with Israel on normalization of ties, warning the UAE about the consequences of allowing the Zionist regime to gain a foothold in the region.
Speaking at a Saturday session of the Coronavirus Fight National Headquarters, Rouhani denounced the decision made by the UAE to align itself with the "enemy of the Islamic world, enemy of the region, and murderer of the Palestinian nation."
"The UAE has made a very big mistake, and we hope that they (Emirati officials) would reverse their approach and realize that this is the wrong path," he added.
The Iranian president warned the UAE not to allow Israel to gain a foothold in the region, or it will be treated differently.
He expressed hope that Abu Dhabi would regret making such a grave mistake and taking the treacherous move, and would reverse its decision.
This is treason against the cause of Palestine and Muslim people when the authorities of an Islamic country establish ties with the Zionist regime and believe that siding with the US and Israel would ensure their security and economic growth, Rouhani added.
The United Arab Emirates and Israel announced on Thursday they have reached a deal that will lead to a full normalization of diplomatic relations.
The move has drawn strong criticism from many Islamic countries and regional organizations.