Friendship with Israel Treason against Islamic World: Iranian Speaker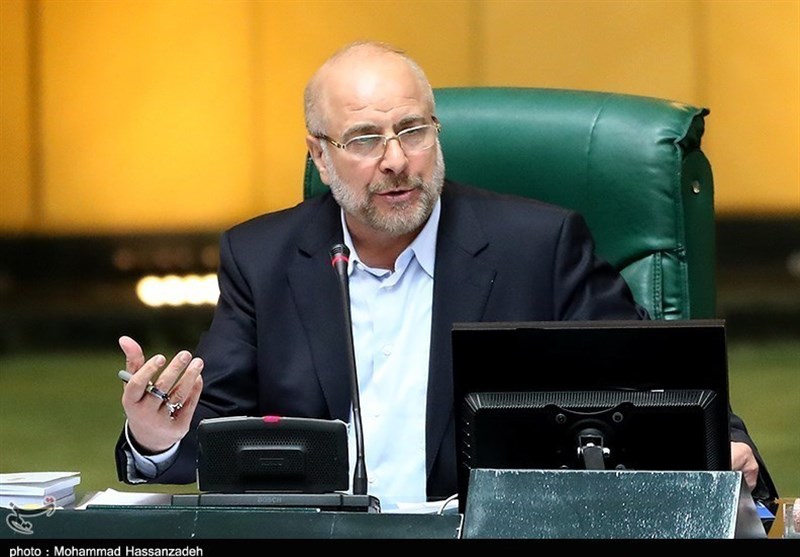 TEHRAN (Tasnim) – Iran's Parliament Speaker Mohammad Baqer Qalibaf condemned the United Arab Emirates' agreement on normalization of ties with Israel as a brazen treason against Islamic and humanitarian values.
In an address to a Parliament session on Sunday, Qalibaf took a swipe at the Emirati authorities for signing the deal with the criminal Zionist regime.
Denouncing the UAE-Israel agreement as a blatant treason against humanitarian values, Islamic teachings, the Muslim community, and the cause of Palestine, Qalibaf said the enemies of humanity and betrayers have revealed their true colors.
The entire Islamic ummah (community) considers those striking up a friendship with the Zionist regime as betrayers, criminals and accomplices in all past, present, and future crimes committed by the Israeli regime, the Iranian speaker added.
He underscored that the Islamic community and the Palestinian nation's battle with the Zionist regime will never stop and will gain momentum.
Iranian officials have expressed full support for Palestine after a recent agreement between the United Arab Emirates and Israel on the establishment of diplomatic relations.
On Saturday, Iranian President Hassan Rouhani lashed out at the UAE for the grave mistake of striking a deal with Israel on normalization of ties, warning the UAE about the consequences of allowing the Zionist regime to gain a foothold in the region.