DC Protesters Condemn UAE-Bahrain-Israel Deal (+Video)
September, 16, 2020 - 13:01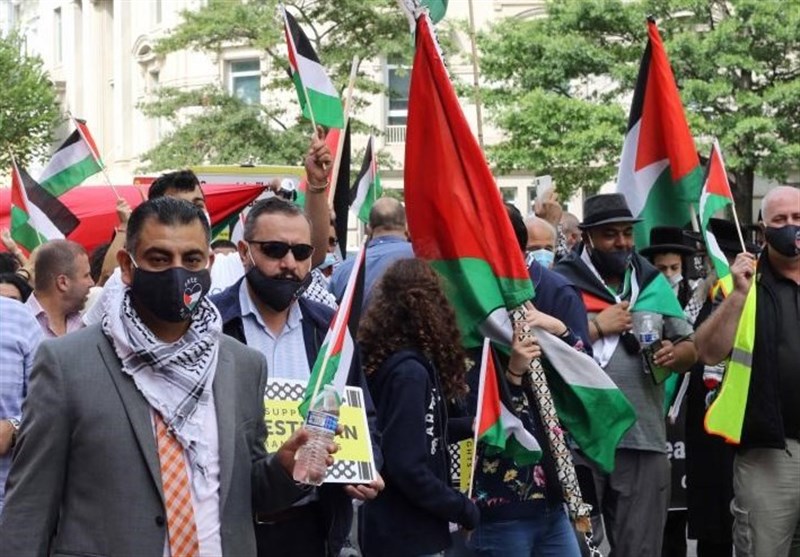 TEHRAN (Tasnim) – People gathered outside the White House in Washington DC, on Tuesday to protest against a trilateral normalization agreement between the United Arab Emirates, Bahrain, and Israel.
The protesters carried Palestinian flags and placards and chanted slogans against Israel.
Tempers flared between pro-Palestinian protesters and a handful of pro-Israel activists, who also gathered outside the White House. The security forces managed to prevent the escalation of the tensions.
Meanwhile, at the White House, the peace deal was signed by Israeli prime minister Benjamin Netanyahu, Emirati Foreign Minister Sheikh Abdullah bin Zayed al-Nahyan and Bahrain Foreign Minister Abdullatif bin Rashid al-Zayani. US President Donald Trump also took part in the ceremony.
The Israel-Bahrain treaty is set to establish diplomatic ties between the two sides following a previous peace deal signed between Israel and the UAE earlier this month.
The agreements have triggered a backlash in parts of the Arab world including in Palestine.