Wildfires, Smoke Continue to Impact US West Coast (+Video)
September, 18, 2020 - 14:05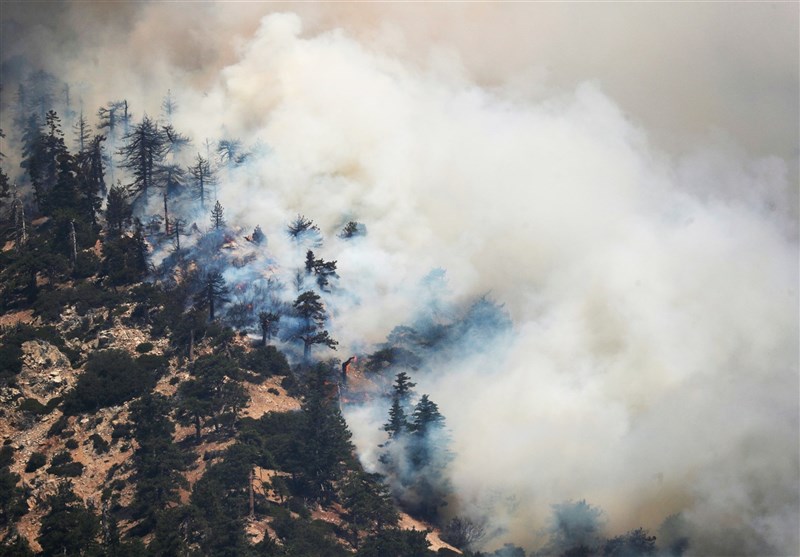 TEHRAN (Tasnim) - Wildfires continue to burn millions of acres the US West Coast, forcing residents to evacuate and leaving others in a cloud of thick smoke.
A series of lightning strikes -- along with warm temperatures and dry conditions last month -- reportedly started a number of the blazes.
One of America's most popular national parks, Yosemite, was closed Thursday as wildfires continued to scorch the West Coast, filling the air with toxic smoke and prompting evacuations in Southern California, officials said.
The federal government-run air quality monitor, Airnow.gov, showed that pollutant levels in the park were so high that they exceeded the site's index, CBS reported.
Dangerous air quality is expected in the park, which is spread across nearly 1,200 square miles in the Sierra Nevadas, for the next several days, the National Park Service said. It isn't clear when Yosemite will reopen.
Two wildfires were burning in or near the park, including the massive Creek Fire to the south. The 244,756-acre blaze ignited this month, trapping dozens of people at a campground in Sierra National Forest and destroying hundreds of homes and other buildings.
The fire was 18 percent contained Thursday.
Rain also carries the risk of flash flooding in areas that have burned, according to the National Weather Service.
To the south, the Bobcat Fire continued to burn across thousands of acres of national forestland in the San Gabriel Mountains, just north of Los Angeles.
While firefighters have so far kept it from damaging a historic observatory in Angeles National Forest, the fire roared overnight toward Juniper Hills, an unincorporated community of about 400 homes in the San Gabriel foothills.
The Los Angeles County Sheriff's Department issued evacuation orders for Juniper Hills and other nearby communities Thursday afternoon.
A record 3.4 million acres have burned in California this year, a staggering number that officials and experts have attributed to climate change and a buildup of dried vegetation. Twenty-five people have died in the state, and 5,400 structures have burned.