Namjoo Motlagh Satisfied Despite Loss to Pakhtakor
September, 27, 2020 - 10:48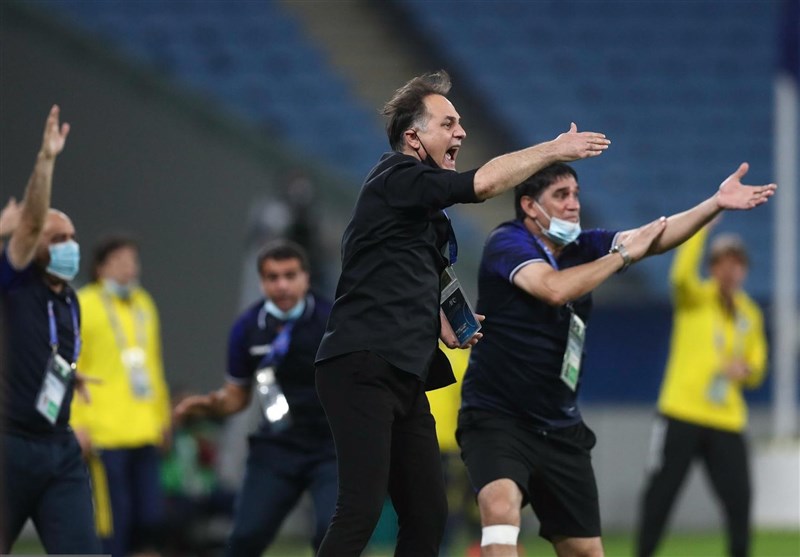 TEHRAN (Tasnim) – Esteghlal coach Majid Namjoo Motlagh is satisfied with his team's performance against Uzbekistan's Pakhtakor.
The Iranian Blues lost to Pakhtakor 2-1 in Round of 16 of the 2020 AFC Champions League Saturday night.
"Our team and my players deserved to be in the quarter-finals, but I have to congratulate Pakhtakor for their win," said Namjoo Motlagh.
"We have a good team and we worked really hard, but football is like this sometimes. When there is a lot of pressure and you have put a lot of physical effort throughout the game, you lose concentration, and that is what happened to Diabate. In normal situations he would easily score those chances, but he was tired.
"It was a great physical game, we had some limitations and injured players who we could not utilize and had to make some changes because some players were tired. I am happy with all my players' performance and I know they fought hard and did their best from start to finish," Namjoo Motlagh concluded.