Sudan Sending Hundreds of Militias to Fight for Saudi in Yemen: Report
October, 05, 2020 - 14:09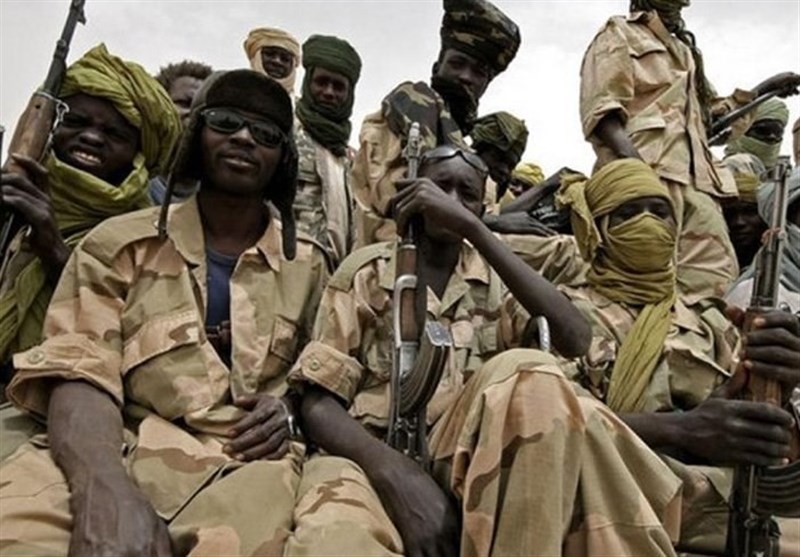 TEHRAN (Tasnim) – Hundreds of Sudanese mercenaries entered Saudi Arabia en route to Yemen last week, suggesting that Khartoum is increasing its involvement in the Saudi-led war against the impoverished Arab country.
In January, Sudan announced it was drawing down its military presence in Yemen from around 5,000 troops to a "minor" group of some 650. Previously, Sudan has had as many as 15,000 soldiers deployed there as part of the Saudi and UAE-led coalition waging war on Yemen.
However, sources told Middle East Eye recently that 1,018 Sudanese army officers and soldiers entered the kingdom by boat on September 22, passing through passport control in the southeastern city of Jizan, near the Yemeni border.
One well-placed source, who wished to remain anonymous due to the sensitivity of the issue, said two Sudanese planes carrying military personnel also traveled from Khartoum to southern Saudi Arabia's Najran airport the day before.
The first, which held 123 passengers, arrived at 7.23pm, while the second took 128 passengers, the source said.
According to the source, the first plane then departed for Khartoum at 8.27pm with 122 passengers and the second at 8.59pm with 128.
"The planes brought Sudanese officers and soldiers to take part in Operation Restoring Hope," the source said, using the coalition's latest name for its operations in Yemen.
Yemen's Houthi Ansarullah Movement has repeatedly called on the Sudanese government to end participation in the Saudi-led military campaign against Yemen.
The Saudi-led coalition invaded Yemen in 2015. Since then, over 100,000 people have been killed, according to the US-based Armed Conflict Location and Event Data Project (ACLED).