Iran Proposes Tripartite Initiative to End Karabakh War
October, 16, 2020 - 12:16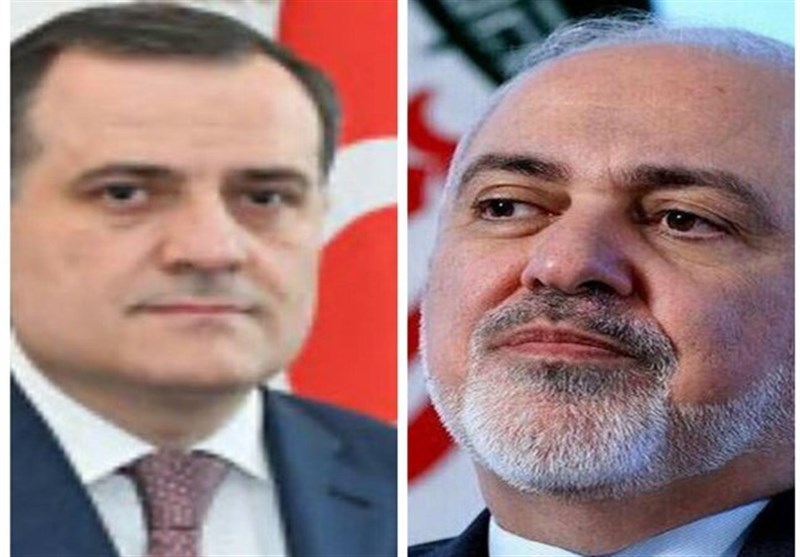 TEHRAN (Tasnim) – A regional initiative developed by Iran, Russia and Turkey can complement the activities of the Minsk Process to find a solution to the Nagorno-Karabakh conflict, Iranian Foreign Minister Mohammad Javad Zarif said.
In a telephone conversation with Foreign Minister of the Republic of Azerbaijan Jeyhun Bayramov on Thursday, Zarif was briefed on the latest on-the-ground developments of the Nagorno-Karabakh dispute.
Reiterating Iran's principled stances on the dispute between Baku and Yerevan, Foreign Minister Zarif stressed the need to protect the Republic of Azerbaijan's territorial integrity.
He also voiced Iran's readiness to contribute to peace and a sustainable solution to the conflict within the framework of Iran-Turkey-Russia regional initiative as a complement to the OSCE Minsk Group mechanism.
The two senior diplomats also stressed the significance and the role of regional initiatives to resolve the decades-old crisis.
Earlier this month, Iran's Foreign Ministry spokesperson said Tehran has prepared a plan to convince the Republic of Azerbaijan and Armenia to stop the armed clashes over the Nagorno-Karabakh region and hold negotiations.
Azerbaijan and Armenia have exchanged heavy rocket and artillery fire over the past three weeks, with each side accusing the other of targeting civilian areas as the fighting over the disputed region of Nagorno-Karabakh intensified.
Nagorno-Karabakh is internationally recognized as part of the Republic of Azerbaijan, but it has been under Armenia's control since the early 1990s. The territory declared independence from Azerbaijan in 1991.