NYC Protesters Demand Apology for Coronavirus Handling (+Video)
October, 19, 2020 - 14:37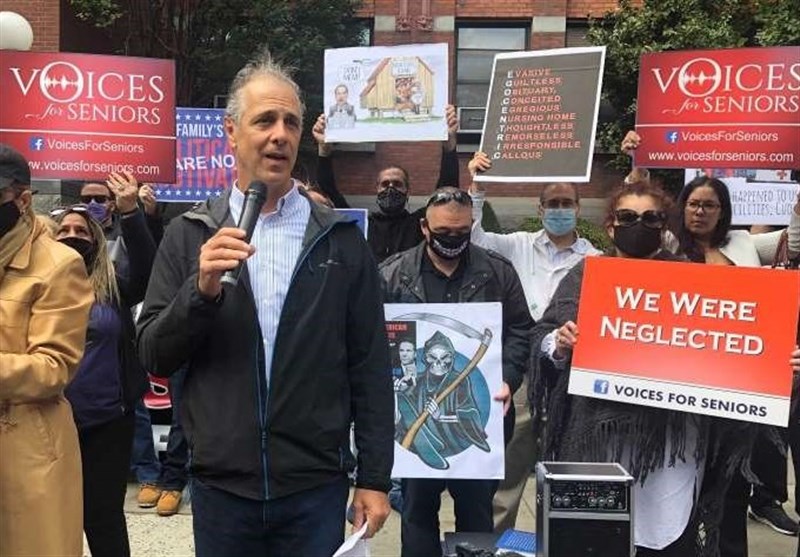 TEHRAN (Tasnim) – Protesters, including family members who lost their loved ones in New York nursing homes due to COVID-19, staged a mock funeral outraged by Governor Andrew Cuomo's handling of the coronavirus pandemic in New York City.
Protesters set up a coffin outside a health center in Cobble Hill, Brooklyn, and adorned it with flyers of Cuomo's new book, "American Crisis: Leadership Lessons from the COVID-19 Pandemic."
"We would forgive! But we need an apology, a sincere apology!" exclaimed Peter Arbeeny, who said he lost five family members — three in nursing homes — in April.
Janice Dean, a Fox News meteorologist, called for an investigation of Cuomo's handling of nursing homes during the peak of the pandemic, which by Saturday had claimed the lives of 25,644 New Yorkers — about 6,600 of them in nursing homes, according to the state Health Department.
Protesters who lost loved ones to coronavirus in nursing homes demand accountability from Gov. Cuomo outside the Cobble Hill Health Center in Brooklyn on Sunday.