UN Chief Calls JCPOA 'Important Instrument' for Regional Security
October, 21, 2020 - 12:40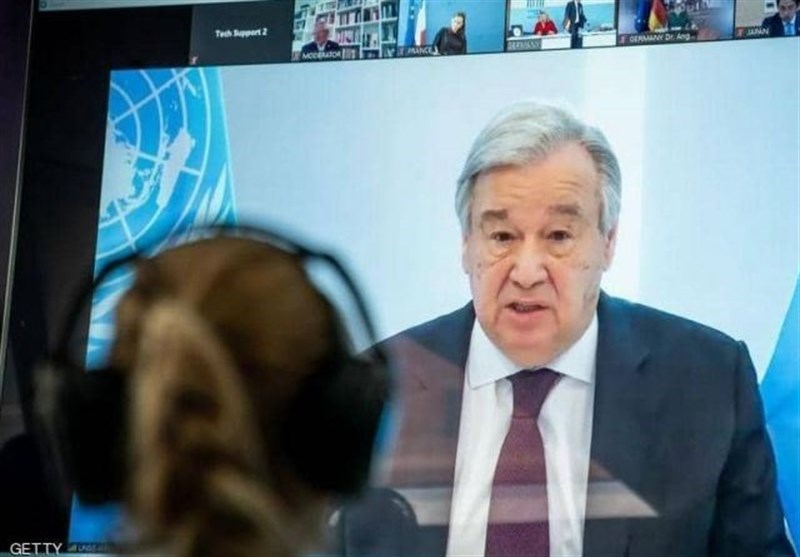 TEHRAN (Tasnim) – United Nations Secretary-General Antonio Guterres described the 2015 nuclear deal between Tehran and world powers as "an important instrument" for regional security.
"In relation to regional stability, the issue of nuclear nonproliferation is critical. Since the beginning, I have always seen the Joint Comprehensive Plan of Action — or JCPOA — as an important instrument against nuclear proliferation and for regional security," Guterres said on Tuesday during a video session of the UN Security Council's high-level debate on the situation in the Persian Gulf.
"Let us work to create a climate of trust and improve the prospects for regional dialogue. Let us move beyond destructive rivalries and recognize what unites us. Let us keep the interests of the region's people front and center - their aspirations for freedoms, opportunities, better standards of life and peace. This, above all, should compel us to intensify our collective efforts," he added.
US President Donald Trump, a hawkish critic of the landmark nuclear deal between Iran and six world powers – the United States, Britain, France, China, Russia and Germany -- unilaterally withdrew Washington from the agreement in May 2018, and unleashed the "toughest ever" sanctions against the Islamic Republic in defiance of global criticism.
Following its much-criticized exit, Washington has been attempting to prevent the remaining signatories from abiding by their commitments and thus kill the historic agreement, which is widely viewed as a fruit of international diplomacy.
Iran remained fully compliant with the JCPOA for an entire year, waiting for the co-signatories to fulfill their end of the bargain by offsetting the impacts of American bans on the Iranian economy.
But as the European parties failed to do so, the Islamic Republic moved in May 2019 to suspend its JCPOA commitments under Articles 26 and 36 of the deal covering Tehran's legal rights.
Iran took five steps in scaling back its obligations, among them abandoning operational limitations on its nuclear industry, including with regard to the capacity and level of uranium enrichment.
All those measures were adopted after informing the International Atomic Energy Agency (IAEA) beforehand, with the agency's inspectors present on the ground in Iran.