Biden Raps Trump for Coronavirus Deaths (+Video)
October, 23, 2020 - 11:35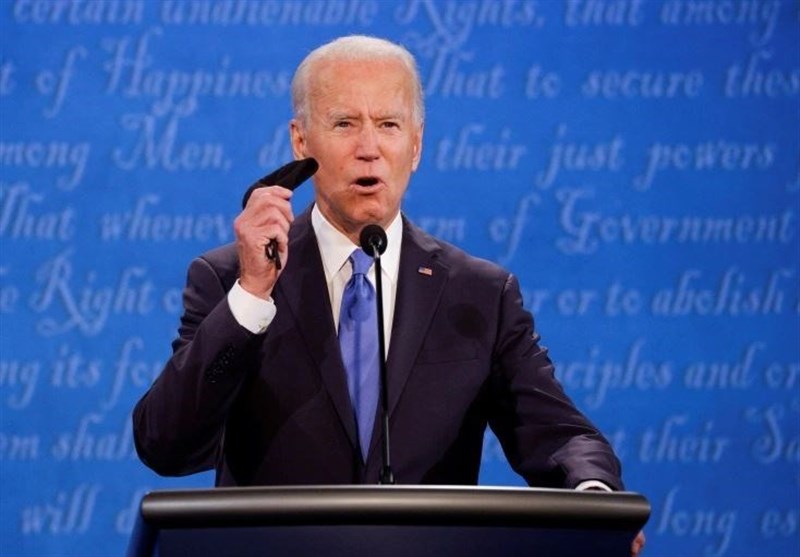 TEHRAN (Tasnim) – US Democratic presidential nominee Joe Biden blamed Donald Trump for the deaths of more than 220,000 Americans in the coronavirus pandemic, saying he doesn't deserve re-election.
The seven-day average of US deaths on Wednesday hit the highest in a month.
Biden landed several blows on Trump in their final debate, saying the coronavirus death toll should disqualify the president from serving a second term as the two traded sharp barbs about each other's records in office and alleged profits from foreign sources.
The two presidential candidates jousted for 90 minutes in a more civil debate than their first, but Thursday night's one-on-one battle did feature some fireworks. Trump accused Biden of improperly taking funds from other countries while he was vice president, and Biden described his rival as a "very confused guy" who falsely claims a Biden agenda would resemble the more-liberal Democrats he defeated in that party's primary.
But it was on the coronavirus pandemic that Biden landed some early blows on the GOP president who has admitted to publicly downplaying the disease to avoid inciting a panic.
"Anyone who's responsible for that many deaths should not remain as president of the United States," the former vice president said.
Biden had just stated the US death toll, over 222,000, before launching into an attack on the president over his coronavirus response.
"He says we are learning to live with," Biden said, "we are learning to die with it."
Moments later, Biden claimed the US president takes no responsibility for the repeated spread of the virus on US soil. That prompted Trump to, in a rare move, do just that – almost.
Biden pointed to the 220,000 Americans who have died so far to argue that Trump's response to the disease has failed, while warning that another 200,000 people could die.