President Rouhani Congratulates Turkey on Republic Day
October, 29, 2020 - 14:05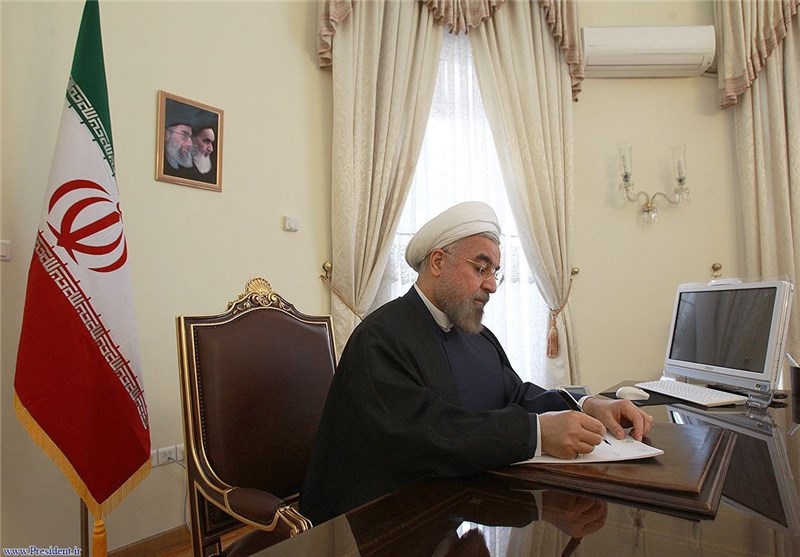 TEHRAN (Tasnim) – Iranian President Hassan Rouhani offered his congratulations to the Turkish people and government on the anniversary of the neighboring country's Republic Day.
In a message to Recep Tayyip Erdogan released on Thursday, Rouhani congratulated his Turkish counterpart on the 97th anniversary of Turkey's Republic Day and hailed its concurrence this year with the birth anniversary of the Holy Prophet of Islam (PBUH).
Rouhani referred to the cultural and historical bonds between the two nations and hoped for the enhancement of the "friendly and brotherly ties" by identifying and tapping the potentials for bilateral cooperation in different political, economic and scientific fields.
He also highlighted the importance of safeguarding the health and commercial ties between Iran and Turkey under the current circumstances and the coronavirus pandemic.
The Iranian president further wished health and success for Erdogan and prosperity for the Turkish people.
Iran's Ministry of Foreign Affairs also congratulated Turkey, saying in a message on Twitter, "On the occasion of the Republic Day of Turkey, we send our warm greetings to the people and the government of Turkey. The long-lasting friendly relations, between our two countries, have proven resilient and we are willing to further expand our bilateral ties."
Turkey celebrates the anniversary of the proclamation of the Republic of Turkey on October 29 every year.
On October 29, 1923 Mustafa Kemal Ataturk officially declared the name of the nation and proclaimed Turkey's status as a republic.