Jeremy Corbyn Suspended from Labor Party over Antisemitism Allegations
October, 30, 2020 - 12:56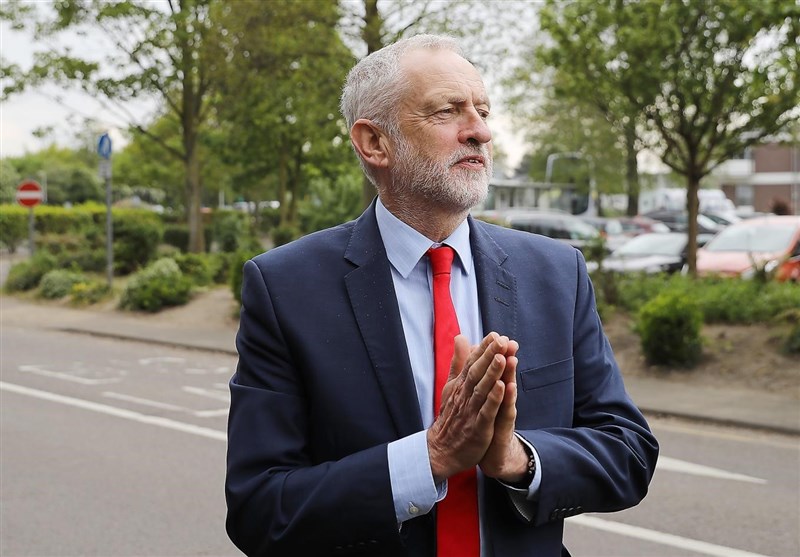 TEHRAN (Tasnim) – Member of the UK Parliament Jeremy Corbyn has vowed to fight his suspension from the Labor Party after being stripped of the party whip pending investigation over his response to a damning report on antisemitism under his leadership.
The dramatic move came in response to Corbyn's refusal to accept all the findings of the Equality and Human Rights Commission and his continued insistence that allegations of antisemitism were "dramatically overstated for political reasons".
It risked sparking civil war within the party, with former shadow chancellor John McDonnell blasting it as "profoundly wrong" and the left-wing Momentum campaign denouncing it as "a massive attack on the left by the new leadership".
Unite union leader Len McCluskey called for his ally Corbyn's reinstatement, branding the suspension "an act of grave injustice which, if not reversed, will create chaos within the party and in doing so compromise Labor's chances of a general election victory".
The EHRC report found that under Corbyn's leadership, Labor broke the law through breaches of the Equality Act involving harassment, political interference in antisemitism complaints and inadequate training for those dealing with cases, The Independent reported.
Corbyn said he will "strongly contest the political intervention to suspend me".
But he later appeared to indicate he was not planning legal action, saying he would be "appealing to the party and those that have made this decision to kindly think again".