Spokesman Urges US to End Economic War on Iran
November, 09, 2020 - 10:32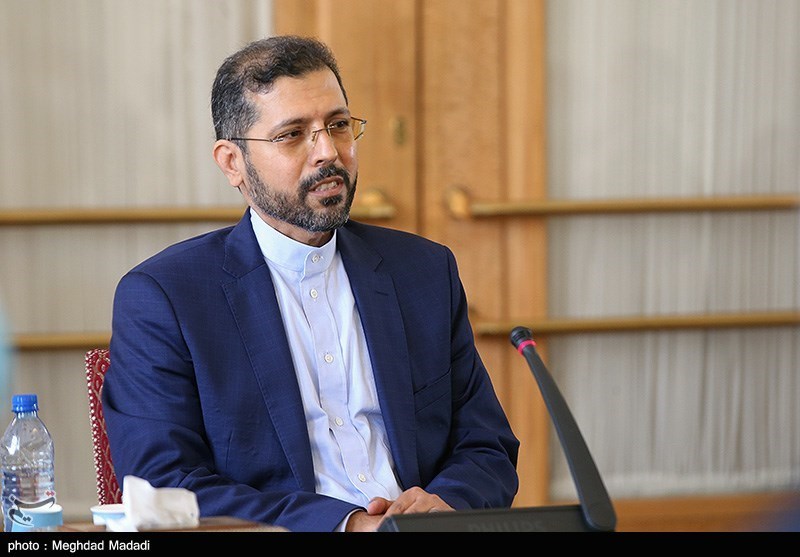 TEHRAN (Tasnim) – The new American administration must stop the economic war against Iran after admitting to Washington's past mistakes, the Iranian Foreign Ministry spokesman said.
In an interview with Alalam news network, Saeed Khatibzadeh reacted to the result of the recent presidential election in the United States and the possibility of a change in Washington's approach to Tehran after Joe Biden is inaugurated as the new US president.
"The difference between Biden and Trump is obvious, but we are waiting for practical steps to be taken," he said.
"As the Leader (Ayatollah Khamenei) said, the United States must repent. This means that it must firstly, admit to its mistakes and secondly, stop the economic war against Iran. Thirdly, it must mend its ways and commit to its obligations and, as the fourth step, compensate (Iran) for losses," Khatibzadeh added, Press TV reported.
The spokesperson said, "Iran is reserving a list of items for which the US administration must account."
"US has no choice, but to show respect and return to the path of law," he said.
It was the United States that violated its obligations under the JCPOA and also violated the UN Security Council Resolution 2231, which endorsed the nuclear accord, Khatibzadeh added, saying, "The US is not in a position to set conditions for anybody... It has inflicted billions of dollars in damage on the Iranian nation and has quit the JCPOA as a party."
Khatibzadeh finally noted that if the United States decided to get back to the JCPOA, there would be a table, but it should first be held to account for breaching its promises.