Iran Slams Pompeo's Visit to Region
November, 22, 2020 - 11:56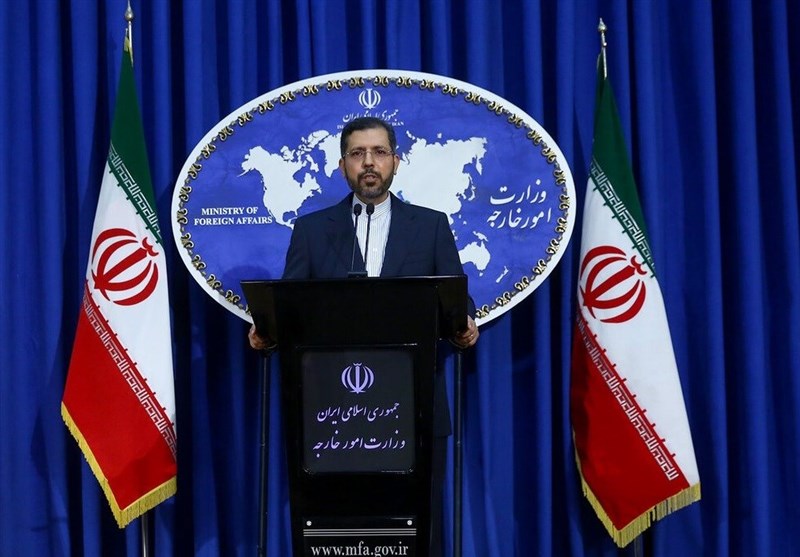 TEHRAN (Tasnim) – The spokesperson for Iran's Foreign Ministry denounced the US state secretary's trip to the West Asia region, saying such visits are nothing but last-ditch attempts to pursue the already failed policies.
Speaking at a press conference on Sunday, Foreign Ministry Spokesperson Saeed Khatibzadeh said Iran condemns Mike Pompeo's visit to the region and his comments in the trip.
Such visits that the US secretary of state is making at the end of his term resemble a pursuit of the failed American policies, he said, adding that the window of opportunity is being closed to the disgraced regional governments that allied themselves with the Trump administration.
"Sadly, a number of these (regional) rulers have spent all of their dignity and honor on the persons that have been voted out by the American people," Khatibzadeh said.
Decrying Mike Pompeo's "bitter" trip to the Palestinian occupied territories, the Iranian spokesman said such a trip would have not happened without the treason committed by certain rulers in the region.
Pompeo on Thursday visited the occupied Golan Heights, a territory the Zionist regime captured from Syria in 1967 in a move that was not recognized by the international community.
Earlier in the day, Pompeo had visited the Israeli settlement of Psagot in the illegally occupied West Bank, becoming the first top diplomat from the US to do so.
The US secretary of state is going to meet with the crown prince of Abu Dhabi on Saturday to discuss a planned multibillion-dollar arms deal between the US and the United Arab Emirates.