Iran Slams West's Double-Standard Approach to Human Rights
December, 06, 2020 - 13:41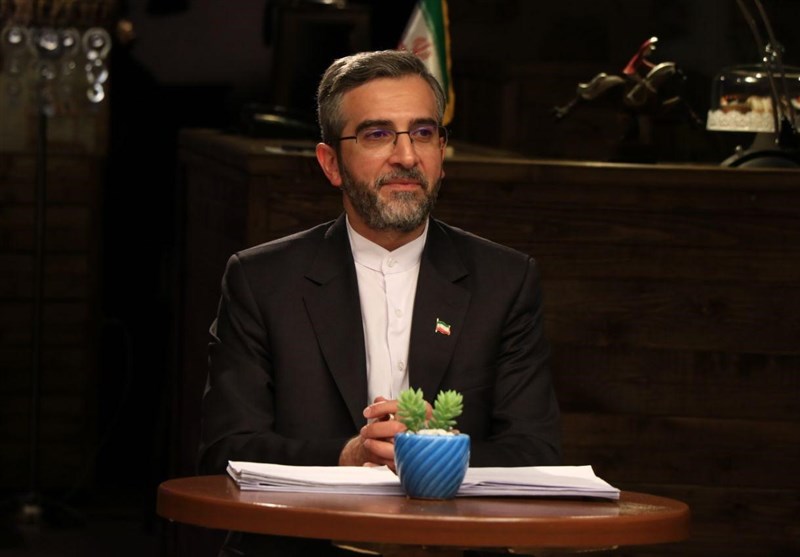 TEHRAN (Tasnim) – The head of the Iranian Judiciary's High Council for Human Rights strongly condemned the West's double standards on human rights, saying this issue is used by the West as a political tool.
In a recent meeting with German Ambassador to Tehran Hans-Udo Muzel, Ali Baqeri Kani strongly protested against the human rights policies exercised by Western countries.
Unlike what Western media often portrays, the Islamic Republic is committed to its obligations regarding the promotion of human rights in compliance with its Constitution and religious values, he said.
Iran's policies are based on the basic principles of human rights, the Iranian official said, adding that this is while Western policies are mainly politically motivated.
"The Islamic Republic of Iran's stance with respect to its peaceful nuclear activities and missile power is also based on human rights principles and standards since the Iranian nation has the right to apply its scientific, technological and industrial power in order to defend its territorial integrity and safeguard its national welfare", Baqeri Kani added.
The deputy judiciary chief for International and Human Rights Affairs further condemned "distorted" reports by certain media outlets regarding the detention of dual citizens in Iran, saying being a dual citizen in Iran does not mean that the citizen will be deprived of his or her rights.
"The requirement for making progress in human rights interaction and understanding for Western countries is not to look at the human rights issue with political glasses," he stressed.
Pointing to reports that a US base in Germany was part of the operation that led to Iran's top General Qassem Soleimani's assassination, Baqeri Kani urged Berlin to cooperate with the Iranian judicial system and help remove the ambiguities around the case.
In the early hours of January 3, General Soleimani was assassinated by a US drone strike shortly after arriving at Baghdad International Airport on a formal visit to the country.
On January 8, Iran officially responded to the US assassination by firing a volley of ballistic missiles at the US-occupied Ain al-Assad base in Iraq and another outpost in Erbil, the capital of the semi-autonomous Iraqi Kurdistan.
Despite initial US claim that the attack resulted in no casualties, the Trump administration has since gradually announced injuries from the Iranian retaliatory attack, recently saying that 110 US troops have suffered from "traumatic brain injuries".