New US Admin Inclined to Rejoin JCPOA: Iranian Spokesman
December, 07, 2020 - 12:00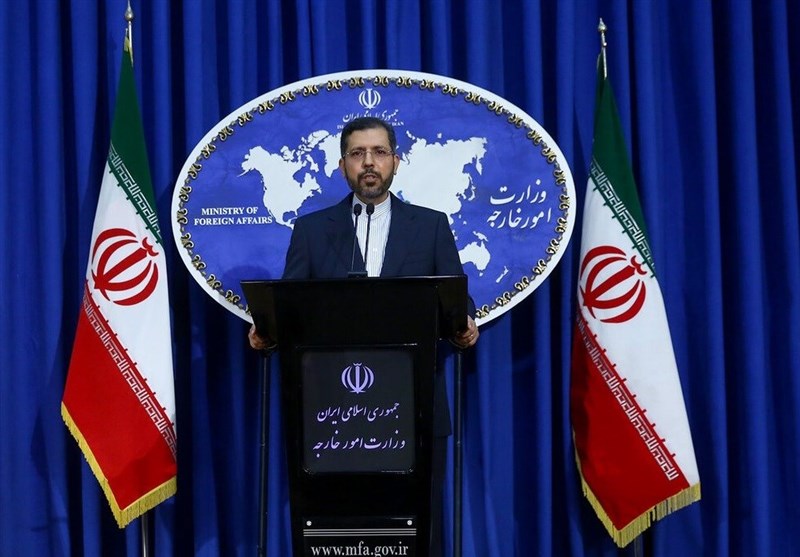 TEHRAN (Tasnim) – The next US administration appears to be willing to rejoin the 2015 nuclear deal and end the economic terrorism against Iran, Foreign Ministry Spokesperson Saeed Khatibzadeh said.
Speaking at a weekly press conference on Monday, Khatibzadeh said a series of statements have been heard about the new US administration's inclination to return to the Joint Comprehensive Plan of Action (JCPOA) and end the economic terrorism against the Iranian nation.
On the disagreement between the Foreign Ministry and the Iranian Parliament on a bill on strategic action for lifting of the sanctions, he said the ministry will definitely carry out the new law if it comes into force.
Foreign Minister Mohammad Javad Zarif has already made it clear that the parliamentary decisions and Tehran's reduced commitment to the JCPOA are reversible, provided that the other parties resume honoring their commitments, Khatibzadeh added.
The spokesperson also emphasized that Iran would by no means renegotiate a deal that has been already agreed upon.
The cabinet of President Hassan Rouhani had opposed the parliamentary bill that requires the government to halt voluntary implementation of the NPT if the European signatories to the 2015 nuclear deal keep failing to honor their commitments.
US president-elect Joe Biden pledged in his election campaign that he would return the United States to the JCPOA if Iran "returns to strict compliance" with the agreement.