Iran, India, Uzbekistan to Hold 1st Joint Meeting on Chabahar Port
December, 12, 2020 - 15:05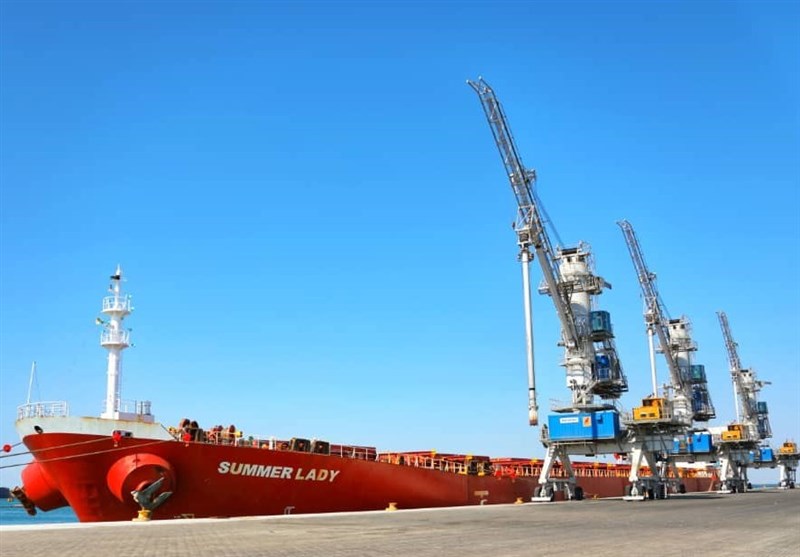 TEHRAN (Tasnim) – The first trilateral working group meeting between Iran, India, and Uzbekistan on the joint use of Chabahar port, Iran's only major ocean port located on the Sea of Oman, will be held virtually on Monday.
According to a statement by Indi's Ministry of External Affairs on Saturday, the meeting would be jointly chaired at the Deputy Minister level by the Islamic Republic of Iran and Uzbekistan and Secretary Level from the Republic of India.
"India welcomes the interest of Uzbekistan to use the Chabahar port as a transit port. This would open up economic opportunities for the traders and business community of the region. Besides Uzbekistan, other Central Asian countries have also shown interest in using the port. India seeks to cooperate closely with regional countries on this issue," the statement said.
Chabahar is the closest and best access point of Iran to the Indian Ocean and Iran has devised serious plans to turn it into a transit hub for immediate access to markets in the northern part of the Indian Ocean and Central Asia.
It aims to create a reliable transport corridor for the smooth transport and transit of goods and services through Chabahar Port between Afghanistan, India, and Iran.