Clashes Erupt during Protest against Global Security Law in France (+Video)
December, 16, 2020 - 13:30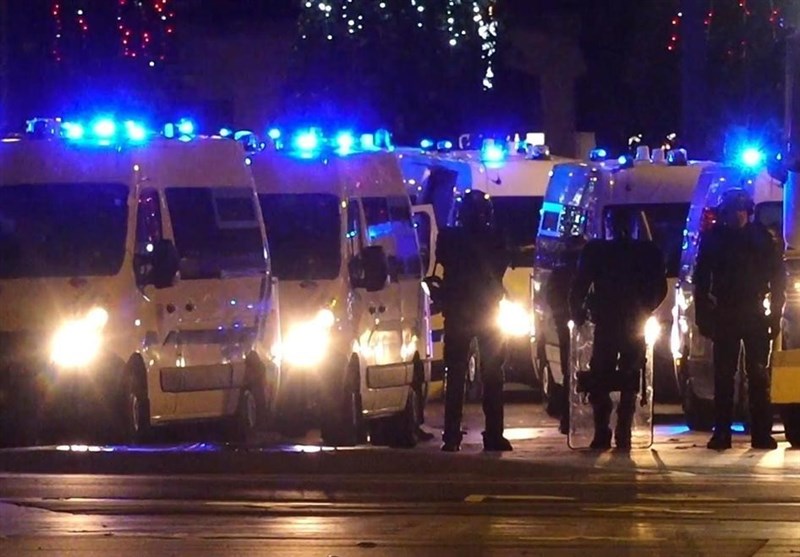 TEHRAN (Tasnim) – Clashes erupted in Nantes, France on Tuesday after hundreds took to streets to protest against the government's controversial security law.
Police fired water canons and tear gas at groups of protesters during another anti-security bill protest in Nantes.
Clashes broke out at the end of the demonstration and the police used water cannons and tear gas canisters.
Protesters rallying against the prolonged closure of cultural venues, as part of COVID-19 restrictions also held a torchlit march through the city to the Graslin theater. The two protests started separately and merged into one. Thousands of demonstrators have continued taking to the streets of France despite the government's announcement that it would rewrite Article 24 of the law, the provision that restricts the filming of police officers, following weeks of protests.
The law in its current form makes it illegal to disseminate images in which police officers can be personally identified, among other things. The bill has been heavily criticised by activists and journalists who say it violates freedom of the press, as well as UN humans rights experts who have said the bill runs afoul of international law.