Iran Denounces Pompeo's Remarks on US Embassy Attack
December, 22, 2020 - 08:30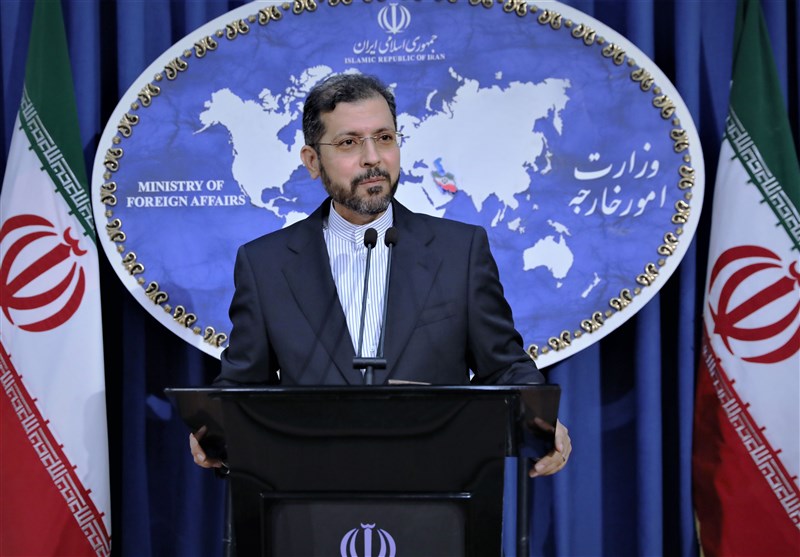 TEHRAN (Tasnim) – Iran's foreign ministry spokesman rejected as "irresponsible" remarks by US Secretary of State Mike Pompeo about a recent rocket attack against the American embassy in Baghdad, saying that the Islamic Republic condemns any attack on diplomatic sites.
"We strongly refute @SecPompeo's irresponsible anti-#Iran accusations, which blatantly aim to create tension. Iran rejects any attack on diplomatic missions. The US military presence is the source of instability in our region. No amount of spin can divert blame for its evils," Saeed Khatibzadeh said in a tweet on Monday.
It came in response to an offensive post on Twitter by Pompeo in which he had accused "Iran-backed groups" of being behind the rocket attack on the highly fortified Green Zone and the US Embassy in Baghdad.
Pompeo claimed that the attack had wounded an unspecified number of Iraqi civilians and that such "destabilizing actions" must cease.
The rockets, which were fired late on Sunday, landed close to the US diplomatic mission, causing sirens blaring within the compound without any casualties apart from some material damage.
On Monday, Iraqi Prime Minister Mustafa al-Kadhimi announced that "a group of suspects" had been arrested for their role in the Sunday attack, but did not specify the exact number of suspects.
He said the Iraqi military has also arrested the officials responsible for ensuring the security of the area from which the rockets were launched.