60,000 Iranians Volunteer for Homegrown Coronavirus Vaccine Trial
December, 27, 2020 - 17:05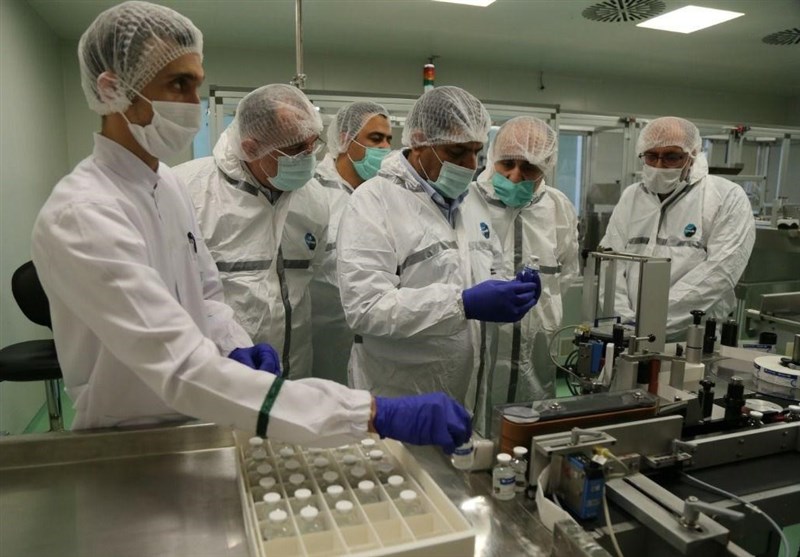 TEHRAN (Tasnim) – More than 60,000 Iranians have volunteered to get a domestically-developed coronavirus vaccine that would undergo clinical trials within the next few days, an official said.
The chairman of the Headquarters for Executing the Order of Imam Khomeini said on Sunday that a coronavirus vaccine developed by his organization will undergo human trials within the next two or three days.
Despite a propaganda campaign launched by hostile and anti-Revolution media outlets, some 60,000 Iranian citizens have volunteered so far to participate in the human tests, Mohammad Mokhber said, noting that only 56 individuals from different races and age groups are required for the trial.
He also noted that Iran complies with all safety standards set by the World Health Organization in the human trial phase and would not hurry to carry out any process.
The Iranian vaccine for coronavirus is on par with the other vaccines developed abroad and will have the lowest risk of side effects, he added.
Mokhber also said that the monthly capacity of vaccine production at the Headquarters for Executing the Order of Imam Khomeini will reach 1.5 million doses within the next 40 days.
The production capacity will stand at 12 million doses per month in the next six months, as Iran will begin to export the coronavirus vaccine after fulfillment of the domestic needs, he noted.
Last week, Iranian President Hassan Rouhani said the Islamic Republic is on par with other countries in combating the coronavirus pandemic, giving an assurance that his administration has made arrangements to obtain reliable vaccines from abroad and develop a homegrown vaccine for the disease as well.