Iran's Defense Ministry Builds Anti-Terror Strategy on Gen. Soleimani's Ideas
January, 03, 2021 - 10:05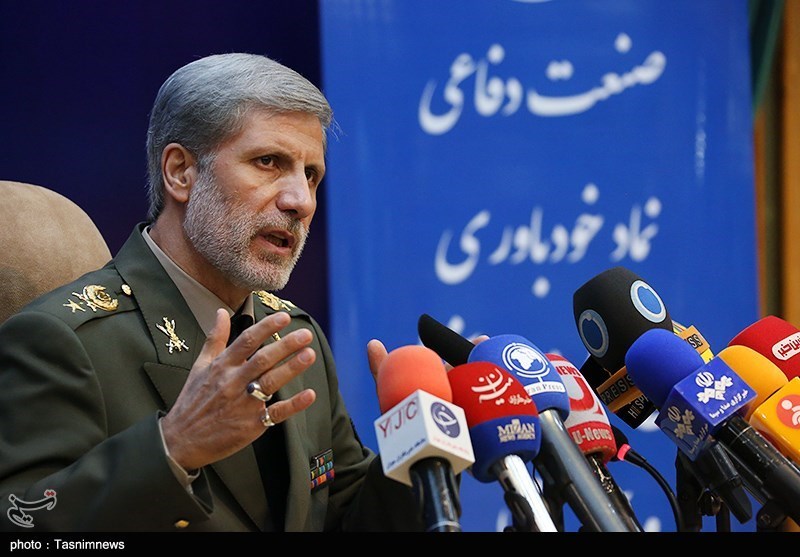 TEHRAN (Tasnim) – The Defense Ministry of Iran has devised a special strategy to fight Takfiri terrorism on the basis of plans and ideas of late commander Lt. General Qassem Soleimani, the defense minister said.
Addressing a ceremony in commemoration of General Soleimani, held in Tehran on Saturday, Brigadier General Amir Hatami said his ministry has adopted a special strategy to pursue the ideas of the martyred commander in the battle against Takfiri terrorists.
The minister also warned those behind the assassination of General Soleimani that Iran will definitely take a revenge, describing the withdrawal of US forces from the region as the big revenge.
Hatami pointed to the hegemony's failure to reach it purposes despite the heavy financial and military support provided to terrorists for disintegrating the region and ensuring the Zionist regime's security, adding that the "strategic Iranian weapons" provided to the resistance forces thwarted those plots.
"The enemies created terrorist groups in the West Asia region to achieve their purposes, but Iran's strategic presence thwarted their intentions," the minister added.
In a recent interview with Al-Manar, Commander of the Islamic Revolution Guards Corps Aerospace Force Brigadier General Amir Ali Hajizadeh reaffirmed Iran's support for whoever fighting against the Zionist regime, saying Gaza and Lebanon are at the forefront of the battle and all of their missile capabilities have been supported by the Islamic Republic.
"Instead of giving a fish or teaching to catch a fish, we taught our allies and friends how to make a hook," he said, adding that they are now in possession of advanced missile technologies.
The Israeli regime is currently at a "crossroad of fire" coming from Palestine, Lebanon, Syria, and other Muslim countries, General Hajizadeh said, adding that the friends of Iran are now equipped with missiles with pinpoint accuracy instead of simple rockets.
He said efforts have been made round the clock since years ago after Leader of the Islamic Revolution Ayatollah Seyed Ali Khamenei warned the Zionist regime that Haifa and Tel Aviv will be razed to the ground if Israel makes a mistake.