Iran Extends Suspension of Flights to UK As 1st Case of British COVID Confirmed
January, 05, 2021 - 17:44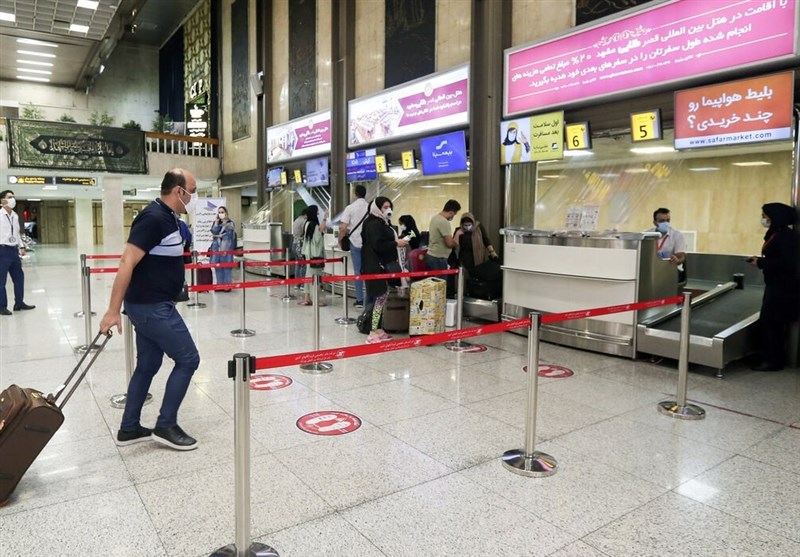 TEHRAN (Tasnim) – Iran extended the suspension of flights to and from the United Kingdome until the end of January due to concerns over the new fast-spreading coronavirus strain.
"We do not accept any travelers from the UK either by direct or connecting flight," Head of Iran's Civil Aviation Organization (CAO) Turaj Dehghani Zanganeh said.
"We have informed all domestic and foreign airlines as well as travel agents that no passengers originating from London should enter Tehran," Zanganeh added.
The decision came after Iranian Health Minister Saeed Namaki confirmed detection of the first case of infection with the new strain of the coronavirus that have originated in southeast England.
National flag carrier Iran Air and Turkish Airlines, which carry out regular flights between Tehran and destinations in Britain, suspended them on Dec. 20 due to the new circumstances in the spread of COVID-19 in the United Kingdom.
The suspension was extended on Monday.
Moreover, any traveler from destinations in the UK will be quarantined and the flight license of the offending airlines will be revoked, if any airline or travel agency is found to have sold ticket or transported a passenger from Britain to Iran, Dehghani Zanganeh added.
many other international airlines, Turkish Airlines has suspended UK flights until the end of January. Dehghani Zanganeh said Iran has also asked Qatari and UAE airlines not to bring any passengers from the UK.
The official said that the Islamic Republic is using polymerase chain reaction (PCR) COVID-19 tests or checking passports to identify travelers coming via connecting flights.
"If the Ministry of Health deems the situation critical, the cancellation of flights will be extended again," he said.
On Tuesday, Iranians took a sigh of relief after health officials said the coronavirus death toll had declined back to double digits for the first time in months.
"The number of deaths from the corona fell to 98 today, which is the result of the efforts of our colleagues, who will be appreciated in a timely manner," Namaki said.
However, he admitted Iran's first case of the more contagious strain of the coronavirus in "a dear compatriot who had come from England and is hospitalized in a private clinic".
"His test of the mutated strain of COVID-19 was confirmed by our colleagues," Namaki said in televised remarks.
Iran is fighting the coronavirus pandemic amid unilateral US sanctions which Donald Trump has refused to lift, with many observers believing the American president is using the occasion to squeeze Tehran further under his "maximum pressure" policy.
Iran detected 6,113 new coronavirus cases over the past 24 days, Health Ministry spokeswoman Sima Sadat Lari said Tuesday, raising the overall number of infections to 1,255,000. The new deaths of 98 also took the overall toll to 55,784, she added.