Iran Gas Processing Hits Record High
January, 07, 2021 - 11:04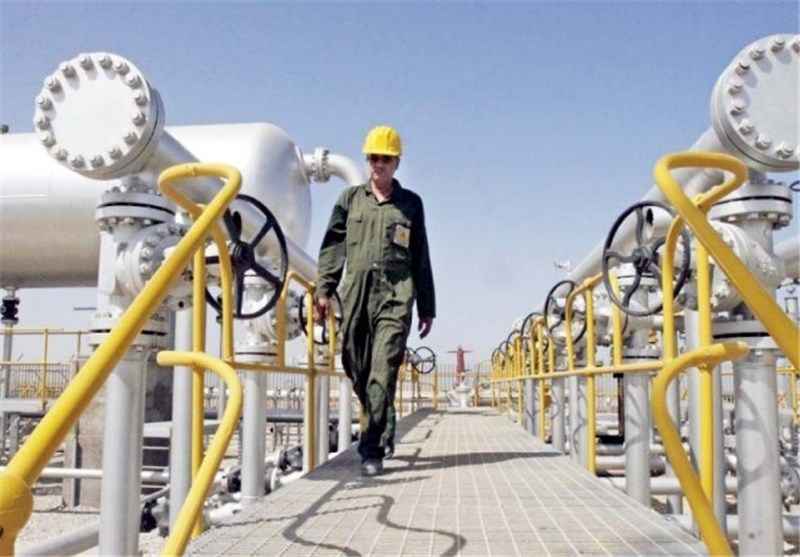 TEHRAN (Tasnim) – The daily natural gas production and processing in Iran hit an all-time high of 840 million cubic meters (mcm), roughly more than half the amount of gas consumed in the entire Europe according to the Iranian energy minister.
The National Iranian Gas Company (NIGC) announced the figure on Wednesday amid increasing levels of natural gas usage in Iran, a phenomenon exacerbated by stay-at-home orders implemented by the government to curb the spread of the coronavirus pandemic.
NIGC chief Hassan Montazer Torbati said that increased production of natural gas had become possible through a series of changes implemented at refineries and gas fields.
"This issue (production record) has been unprecedented in the history of gas processing in the country and it is expected to further increase within the next 10 days," said Torbati.
The NIGC, which is responsible for distribution and exports of natural gas in Iran, said on December 28 that gas consumption had hit a record high of 740 mcm on the first day of winter season in the country.
That came amid rising use of natural gas and electricity by the Iranian households as the government has ordered night-time traffic curfews to control the spread of the pandemic.
The government has been urging the households to use energy more efficiently while warning that power blackouts may occur as a result of shortage of natural gas and other fuels in the country's power plants.
Iran's Energy Minister Reza Ardakanian on Tuesday criticized the wasteful use of natural gas in Iran, saying household demand for gas had increased excessively over the past years.
"Iran has a population of 83 million and we are not in a cold climate but the European continent with 741 million people and nearly nine times our population is consuming a little more than twice that of ours," said Ardakanian.