IRGC Vessels March in Persian Gulf on Anniversary of Capture of US Sailors
January, 09, 2021 - 11:50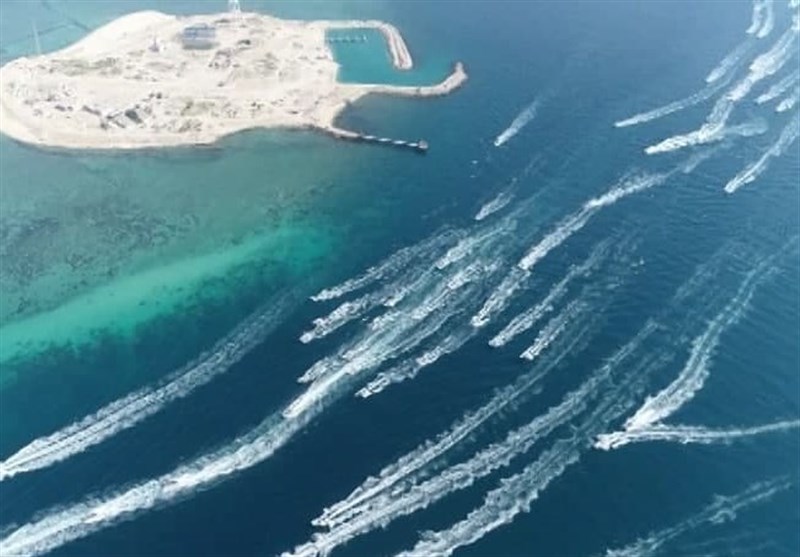 TEHRAN (Tasnim) – Hundreds of boats and warships of the Islamic Revolution Guards Corps Navy marched around the Iranian island of Farsi in the Persian Gulf to mark the anniversary of arrest of US forces aboard two riverine command boats who had violated Iran's territorial waters.
The naval march, held on Saturday morning near the strategic island of Farsi, involved more than 700 boats and military vessels from the maritime Basij forces and the IRGC Navy.
A commander said civilians boats of the voluntary forces and military vessels traveled to the Farsi island from the southwestern coasts of Bushehr to participate in the naval march.
On January 12, 2016, the IRGC Navy captured the US Navy sailors inside Iran's territorial waters in the Persian Gulf, but released them the next day following an apology and after technical and operational investigations indicated that the intrusion into Iranian territorial waters was "unintentional".
Afterwards, Leader of the Islamic Revolution Ayatollah Seyed Ali Khamenei awarded the 'Medal of Fath (Conquest)' to the IRGC Navy commander for making the "courageous and timely" move in the capture of American boats and sailors.