IAEA Chief Stresses Reviving JCPOA
January, 11, 2021 - 19:50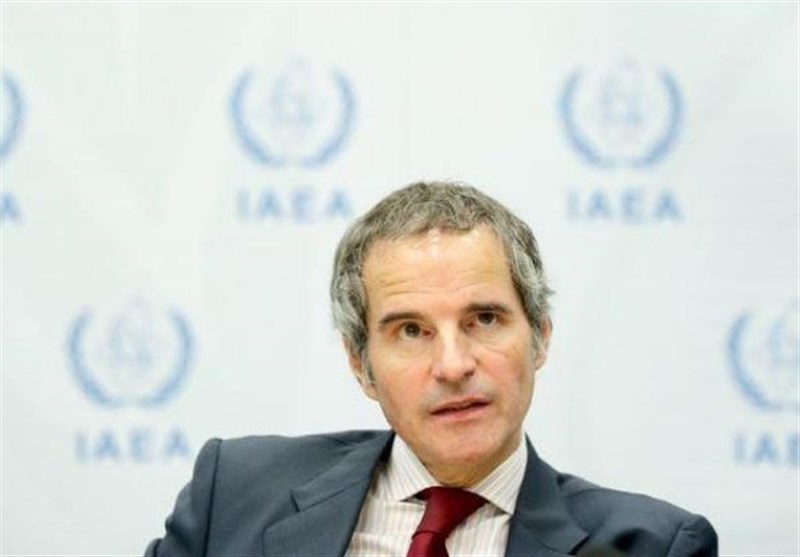 TEHRAN (Tasnim) – IAEA Director General Rafael Mariano Grossi said the Iranian parliament's recently passed law that requires the government to halt inspections of its nuclear sites must be taken seriously, stressing the need for efforts to revive the 2015 Iran nuclear deal.
In an interview with Reuters, Grossi warned that there are only weeks before Iran implemented the new law to stop inspections of its nuclear sites by the International Atomic Energy Agency.
Iran announced it had resumed the process of enriching uranium to 20 percent purity at its Fordow nuclear facility following the failure of the parties to the Joint Comprehensive Plan of Action to honor their commitments.
The measure was taken under a law dubbed the strategic action for lifting of sanctions, which the Parliament had approved late last year giving the next US administration until February 21 to remove the sanctions.
The law also allows the Islamic Republic to expel the United Nations nuclear watchdog inspectors if Washington failed to resume its commitments under the JCPOA.
"I must take it seriously because it's the law," Grossi said.
"There will have to be a clear understanding on how the initial terms and provisions of the JCPOA are going to be recomplied with," he added.
The Atomic Energy Organization of Iran (AEOI) said Monday it is fully complying with the technical requirements of the parliamentary bill.
Behrouz Kamalvandi, the spokesperson of the AEOI said the organization is carrying out its technical duties under the recently-ratified bill on the lifting of sanctions and safeguarding the national interests.
The spokesman noted that the AEOI has begun to enrich uranium to a purity level of 20 percent under the law, informed the IAEA of its measure, and started to install IR-2M centrifuge machines.
On speculations about the expulsion of the UN nuclear watchdog inspectors from Iran in case the JCPOA parties fail to honor their commitments, Kamalvandi said, "According to this (parliamentary) law, if the sanctions are not lifted, the voluntary implementation of the Additional Protocol (by Iran) will stop in due time, but this does not mean the expulsion of the (International Atomic Energy) Agency's inspectors."
He explained that the IAEA's inspections apply to various sectors, noting that a suspension of implementation of the Additional Protocol will put an end only to the inspections relating to the Additional Protocol.