Iran's Tayebi Nominated for Best Futsal Player in World
January, 12, 2021 - 14:15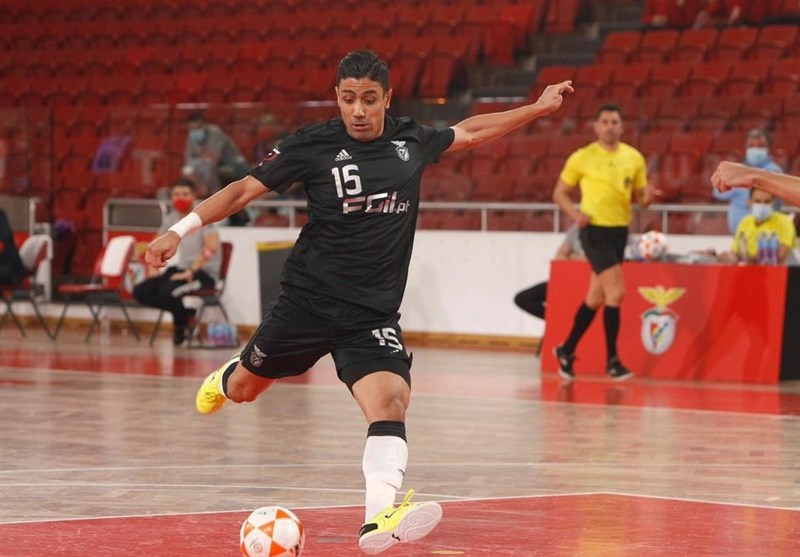 TEHRAN (Tasnim) – Hossein Tayebi from Iran was shortlisted for the Best Futsal Player in the World.
The 31-year-old player joined Benfica from Kairat Almaty of Kazakhstan in August.
The Futsal Planet website, which introduces the nominees for receiving the best awards in the futsal world at the end of each year, has put the name of the Iranian player among the top 10 nominees to receive the best player award this year.
Nominees:
Leandro Esteban Cuzzolino (ARG)
Levante UD FS (ESP) - Italservice Pesaro C5 (ITA) - ARGENTINA N.T.
Deives Moraes (BRA)
Sport Club Corinthians Paulista (BRA)
Carlos Vagner Gularte Filho "Ferrão" (BRA)
Barça (ESP) - BRAZIL N.T.
Fabricio Bastezini "Gadeia" (BRA)
Movistar Inter FS (ESP) - Kairat Almaty (KAZ) - BRAZIL N.T.
Alex Rodrigo da Silva Merlim "Babalu" (BRA/ITA)
Sporting Clube de Portugal (POR) - ITALY N.T.
Artem Niyazov (RUS)
MFK KPRF Moscow (RUS) - RUSSIA N.T.
Jean Pierre Guisel Costa "Pito" (BRA)
Movistar Inter FS (ESP) - BRAZIL N.T.
Rodrigo Hardy Araújo (BRA)
Magnus Futsal (BRA) - BRAZIL N.T.
Sergio Lozano Martínez (ESP)
Barça (ESP) - SPAIN N.T.
Hossein Tayebi Bidgoli (IRN)
Kairat Almaty (KAZ) - Sport Lisboa e Benfica (POR)