Yemeni Children Attend Tent Camp School as Saudi War, Covid Disrupt Education (+Video)
January, 15, 2021 - 13:40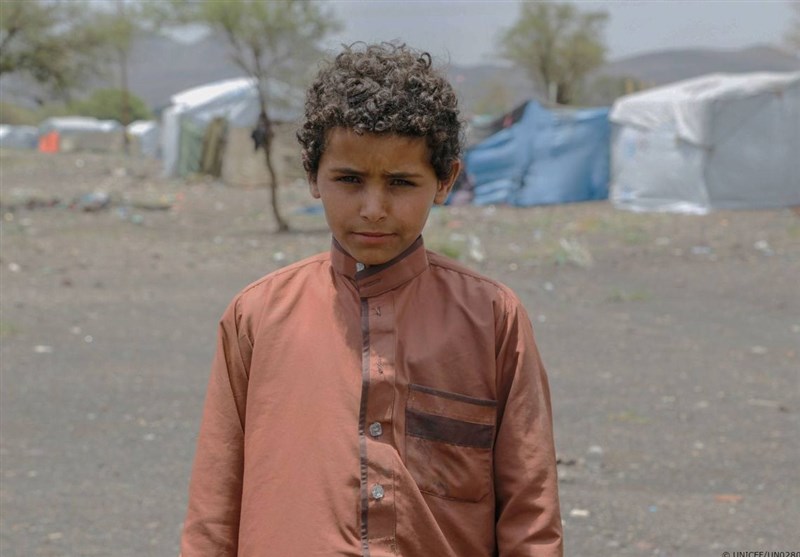 TEHRAN (Tasnim) - Children attended a tent school at a camp for internally displaced people, roughly 120 kilometers east of Sana'a, as coronavirus and the long-time Saudi war on the country take their toll on education.
Over 200 students, most of them coming from the al-Hudaydah governorate in the west of Yemen, attend the school at the 'Rumaila or Al Quoz' camp, where some 430 families reside.
"We want classrooms and buildings," said Amin Abdullah, principal of Al-Ansar School. "We want teachers and contracts for teachers. We want cooperation from everyone. Now everyone works for free," he added.
"In this camp, there are 900 male and female students and some students go to some other schools with hardship and suffering," said Mohamed Mubarak, director of Al-Quoz camp in Marib.
According to a UNICEF report published in December 2020 the pandemic has negatively impacted the education of some 7.8 million Yemeni children, including some two million children not in the school system.
Yemen is in the grip of an economic crisis with a recent plunge in the value of the Yemeni Rial leading to a rise in the price of essential goods, fueling discontent over the country's hard-struck economy which has been struggling amid the long-running conflict that began in 2014 when a Saudi-led coalition backed by the United States launched an attack on the country, with the pandemic only adding further pressure. Amid the dire economic circumstances, one in five children under the age of five is already suffering from acute malnutrition in parts of Yemen, as reported by UNICEF in October.
More than 3.6 million Yemenis displaced by the war, and over 24 million in need of assistance, according to the latest figures released by the United Nations High Commissioner for Refugees.