Parliament Speaker Hails Iran's Growing Deterrence Power
January, 16, 2021 - 13:48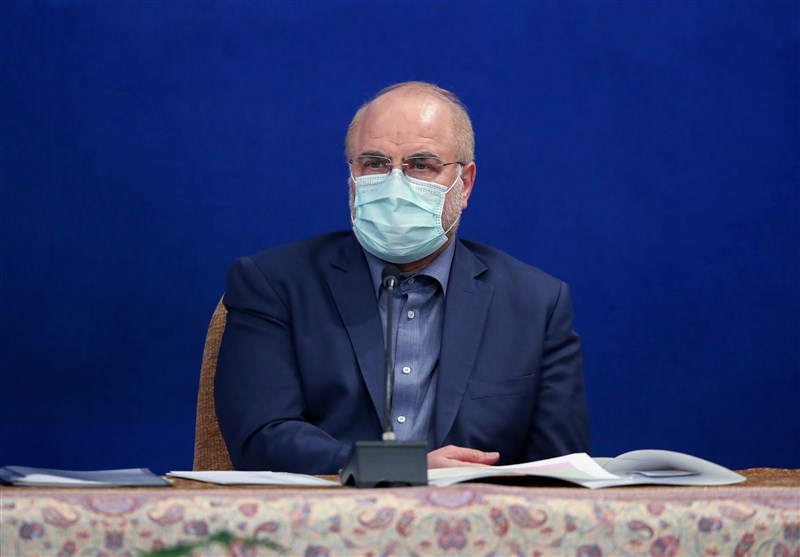 TEHRAN (Tasnim) – Speaker of the Iranian Parliament Mohammad Baqer Qalibaf hailed the country's show of deterrence power during IRGC military drills in central Iran.
Expressing his delight by the increasing deterrence power of the Islamic Republic in a Twitter post, Qalibaf derided those who would consider a surprise the production of powerful missiles by Iranian forces.
"This is a response to all those who cannot tolerate the strong Iran and cannot believe that Army of Elephants (referring to Quran's Surah Al-Fil) is being smashed like crushed leaves in blink of an eye," he added while also posting a short video from IRGC drills on Friday.
"We are proud of people like Tehrani Moghaddam, Hajizadeh, and all those who by creating power, increase Iran's deterrence," he added, referring to some of the figures who helped advance Iran's missile industry.
The Islamic Revolution Guards Corps (IRGC) on Friday started massive military drills in central Iran, testing the latest ballistic missiles and combat drones.
The first round of the drills, codenamed the Great Prophet 15, was held with mass launches of ballistic ground-to-ground missiles and operations by combat bomber drones.
Missiles of Zulfaqar, Zelzal, and Dezful classes were fired at the targets during the Friday drills.
The IRGC military exercises started shortly after the Iranian Navy finished its naval drills in the country's strategic southern waters.