Iran Gives Permission for COVID-19 Vaccine Import from Russia
January, 28, 2021 - 17:07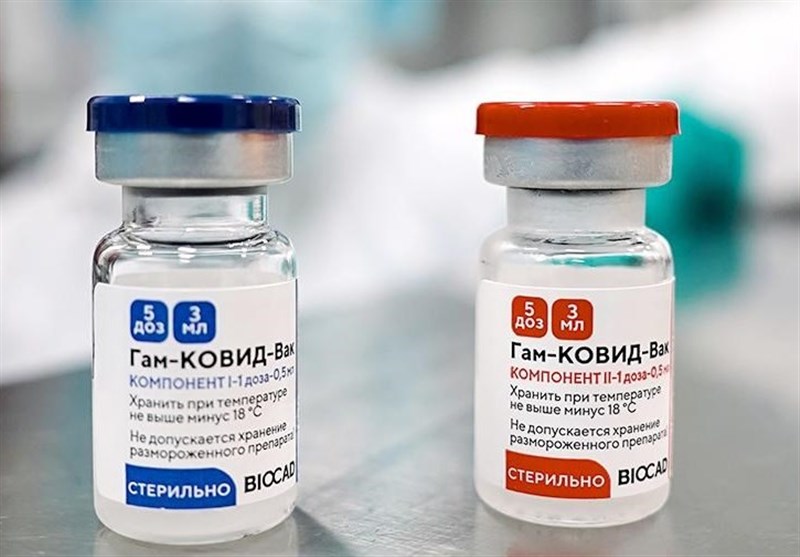 TEHRAN (Tasnim) – The Food and Drug Administration of Iran has granted emergency use authorization to Sputnik V, a coronavirus vaccine made by Russia's Gamaleya Center, an official said.
Spokesperson for the Food and Drug Administration of Iran, Kianoosh Jahanpoor, announced on Thursday that the authorization to use the Russian-made vaccine in Iran has been granted in the 24th meeting of a legal commission that evaluates the qualification of medicine and biologics before production and imports.
He said the committee has given emergency use authorization (EUA) for the Sputnik V vaccine made by the Gamaleya Center of Russia in the form of freeze-dried solution as well as single-dose and five-dose vials.
Jahanpoor noted that the Food and Drug Administration is carrying out evaluation of other vaccines made in India, China and Russia.
Speaking at a press conference after talks with his Russian counterpart in Moscow on Tuesday, Iranian Foreign Minister Mohammad Javad Zarif said, "We can inform you that the Sputnik V vaccine has been registered in Iran as of yesterday. It was approved by our healthcare authorities and soon we hope to be able to purchase it, as well as beginning joint production with the co-operation of institutes in Russia and Iran."