Iran, Afghanistan Hold Political Consultations
February, 17, 2021 - 11:16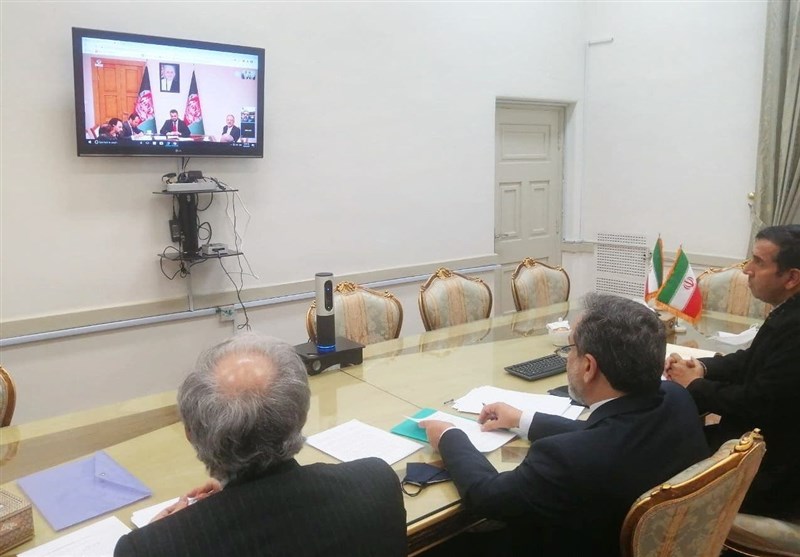 TEHRAN (Tasnim) – Ranking diplomats from Iran and Afghanistan held a new round of political consultations between the two neighbors via videoconference.
The online meeting, held on Tuesday, was co-chaired by Abbas Araqchi, the deputy Iranian foreign minister for political affairs, and his Afghan counterpart Mirwais Nab.
The two sides weighed plans to enhance bilateral ties and promote regional cooperation between Tehran and Kabul.
Expressing sympathy with Afghanistan over casualties in a recent explosion in Herat near a border crossing with Iran, Araqchi said the Islamic Republic stands with Afghans after the incident.
For his part, Nab praised the Iranian government and organizations for the timely and effective help for Afghanistan after the fire at Islam Qala border crossing.
On Saturday, a massive fire engulfed the customs post in Afghanistan's border town of Islam Qala after fuel trucks caught alight, injuring many people and prompting authorities across the nearby Iranian border to send fire engines and ambulances.