Iran-IAEA Interaction beyond Safeguards Agreement within Parliament's Purview: Qalibaf
February, 22, 2021 - 10:58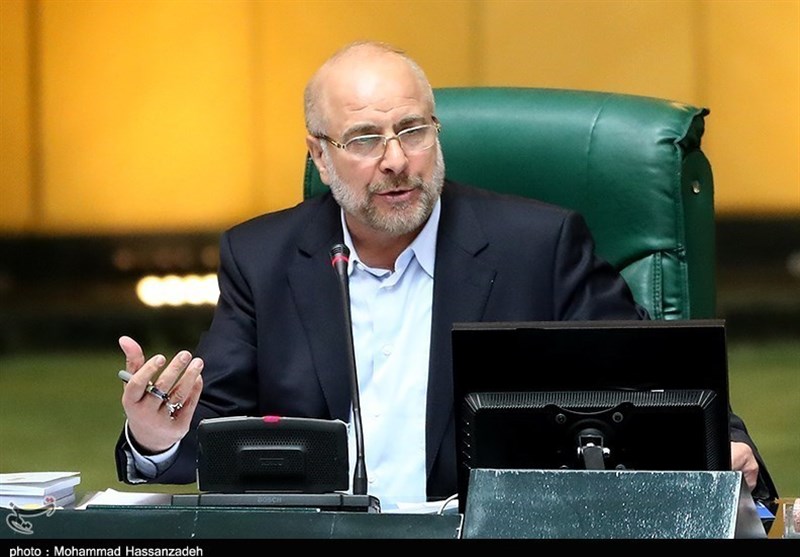 TEHRAN (Tasnim) – Speaker of the Iranian Parliament Mohammad Baqer Qalibaf emphasized that any cooperation between Tehran and the International Atomic Energy Agency beyond the Safeguards Agreement would be within the competence of the legislature.
In a post on his Twitter account, Qalibaf reacted to a "temporary bilateral technical understanding" that Iran and the IAEA have agreed on after the negotiations that the UN nuclear agency's chief held in Tehran on Sunday.
The UN nuclear watchdog's director general visited Tehran to discuss how to work with Iran in light of its plan to halt the voluntary implementation of the Additional Protocol of the Nuclear Non-Proliferation Treaty as of February 23.
In his message, the Iranian Parliament speaker made it clear that the implementation of the Additional Protocol will be fully suspended as of Tuesday and "any kind of access (to Iran's nuclear sites) beyond the Safeguards Agreement will be absolutely forbidden and illegal."
Qalibaf underscored that any future cooperation between Iran and the IAEA beyond the Safeguards Agreement will depend on the Parliament's decision.
A joint statement released by the IAEA following Grossi's visit declares that Iran will stop its voluntary implementation of the Additional Protocol and will deny IAEA inspectors access to its nuclear facilities beyond the Safeguards Agreement as of February 23, 2021 for three months.
In a statement on Sunday, 226 Iranian lawmakers insisted that the 'Strategic Action' on lifting sanctions and safeguarding national interests, ratified in October 2020, should be carried out according to the deadline of February 23, because the European signatories to the 2015 nuclear deal have failed to honor their commitments.
The MPs also underlined that a possible US return to the Joint Comprehensive Plan of Action (the 2015 nuclear deal) would take place only after the full, practical and verifiable termination of the banking and oil sanctions against the Iranian nation.