Envoy Lauds Iran as Bolivia's Strategic Partner
February, 24, 2021 - 17:18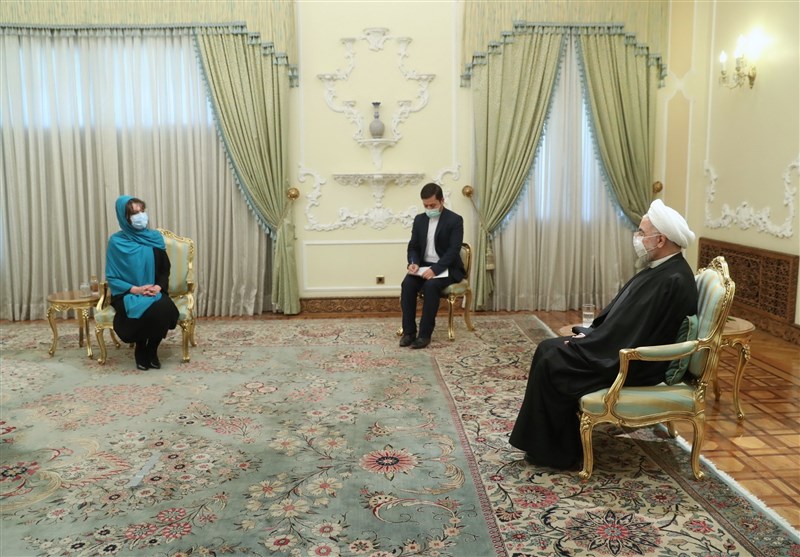 TEHRAN (Tasnim) – The Bolivian ambassador to Tehran gave an assurance that her country will keep supporting its strategic partner, Iran, in international organizations.
After submitting her credentials to Iranian President Hassan Rouhani at a meeting on Wednesday, the new ambassador of Bolivia to Tehran said her country regards Iran as a strategic partner.
Bolivia has always supported Iran's rightful stances on the nuclear issue in international organizations and will continue to do so, Romina Guadalupe added.
The envoy also noted that her main purpose during the second ambassadorial term is to deepen and promote relations with Iran.
For his part, Rouhani said Iran is ready for closer cooperation with Bolivia in industrial and scientific programs.
"The exchange of the commodities in demand by the two countries could broaden the sphere of bilateral relations," the president added.
New Bolivian President Luis Arce, who won elections in November 2020, has expressed his government's willingness to promote relations with Iran.