Putin Sends Reply to Ayatollah Khamenei's Message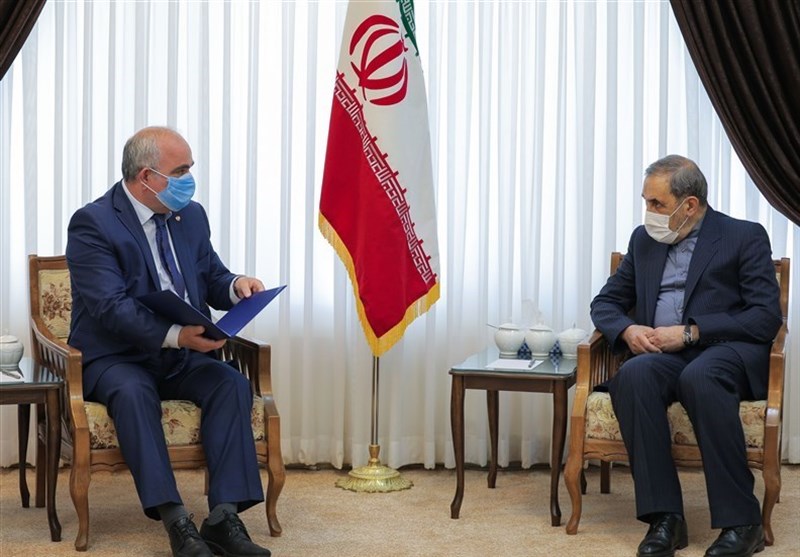 TEHRAN (Tasnim) – Russia's ambassador to Tehran delivered a letter from the president of his country in response to a recent message from Leader of the Islamic Revolution Ayatollah Seyed Ali Khamenei.
Russia's ambassador to Tehran Levan Jagarian handed over the response to Ali Akbar Velayati, a senior adviser to Ayatollah Khamenei, on Saturday.
Iran's Parliament Speaker Mohammad Baqer Qalibaf had delivered the written message by the Leader to Chairman of the State Duma Vyacheslav Viktorovich Volodin during a three-day visit to Moscow in February.
Speaking during the trip, Qalibaf had noted that through the message, Ayatollah Khamenei had laid emphasis on the "strong and strategic nature of relations between Iran and Russia," Press TV reported.
In their Saturday meeting, Velayati and the Russian envoy also addressed the issue of bilateral relations, stressing the importance of their development in all areas, including the defense, oil, nuclear, industrial, agricultural, and trade sectors.