Iran to Consider Attending Conference on Afghanistan: Spokesman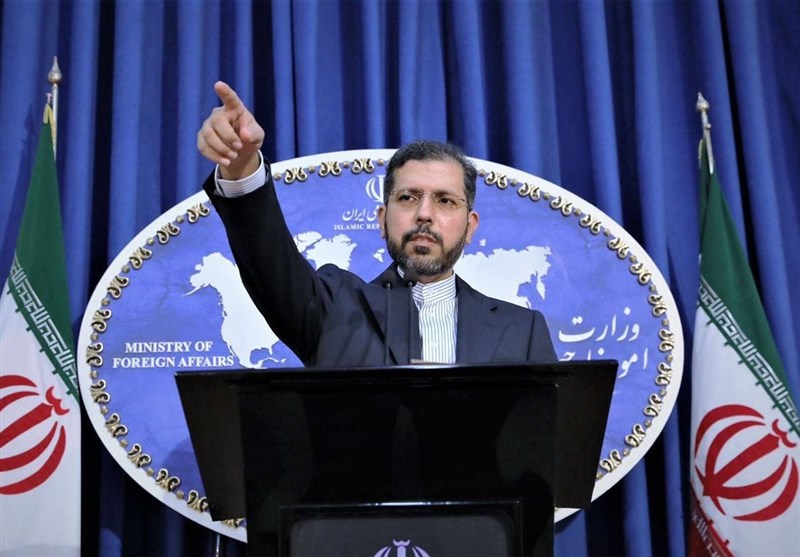 TEHRAN (Tasnim) – The Iranian Foreign Ministry's spokesperson said Tehran has not still received an invitation for a UN-facilitated conference on peace in Afghanistan, proposed by the US, but will consider participation in such a meeting if invited.
Speaking to reporters at a press conference on Monday, Saeed Khatibzadeh said Iran will consider whether to take part in a conference at the UN on Afghanistan after getting an invitation.
The spokesman emphasized that Iran's view on Afghanistan is based on friendship, adding, "Afghanistan is important to us, and is not our bargaining card with anybody."
"We've not had and don't have any direct or indirect contact with the US about JCPOA-related or non-JCPOA-related issues," he said.
On a step-by-step plan for returning to the Joint Comprehensive Plan of Action, Khatibzadeh said Tehran has not received such a proposal that runs counter to its policies.
"There is no negotiation between Iran and the US, since the JCPOA has clarified the path for the US' return," Khatibzadeh added.
His comments came after reports of a US-proposed plan for peace in Afghanistan, involving Iran.
TOLO News has cited a letter from US Secretary of State Antony Blinken to Afghanistan's president, in which the American diplomat has proposed a series of steps to help jump-start Afghanistan's stalled peace process between the government and the Taliban.
The letter calls for bringing the two sides together for a UN-facilitated conference with foreign ministers and envoys from Russia, China, Pakistan, Iran, India and the United States "to discuss a unified approach to supporting peace in Afghanistan."