IRGC Construction Base Implementing 300 Major Projects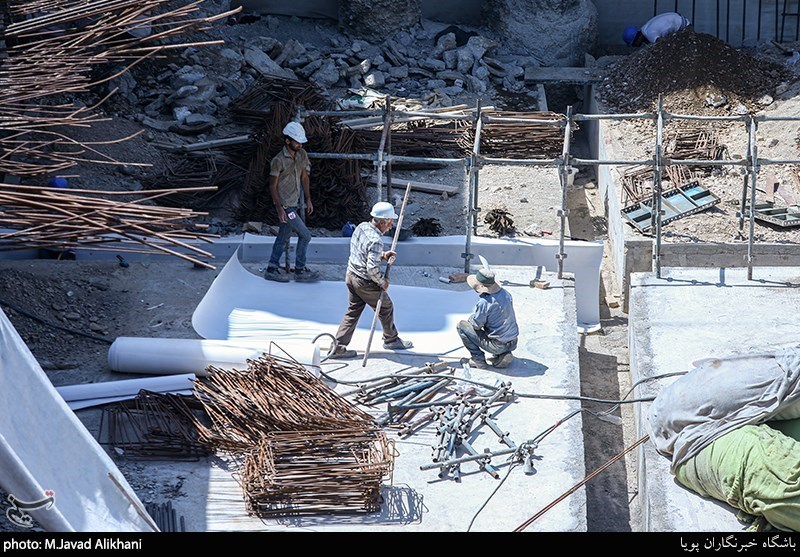 TEHRAN (Tasnim) – The deputy commander of Iran's Khatam al-Anbia Construction Base, a conglomerate belonging to the Islamic Revolution Guards Corps (IRGC), said it is currently implementing 300 major construction projects in the country.
"Currently, we have nearly 300 major projects under construction in the country," Javad Fallah told reporters in the southeastern city of Kerman on Thursday.
He also said that the Khatam al-Anbia Construction Base has completed numerous large projects in Iran in the current Iranian calendar year of 1399 (will end on March 21).
In June, commander of the base Saeid Mohammad said it plans to complete unfinished hospital projects across Iran.
He said the base has devised plans to ease the shortage of hospital beds in Iran.
"The number of hospital beds in our country is much lower than the world average, and such a deficiency became clearer amid the coronavirus crisis," the commander stated.
He added that the Khatam al-Anbia Construction Base has decided to undertake to complete the bulk of unfinished hospitals across the country.
The base has designed and embarked on many good projects in Iran, the commander said, adding that the conditions of Iranian hospitals in terms of number of beds will greatly improve within the next two to three years.