Iran Judiciary Chief Highlights IRGC Role in Foiling Plots, Seditions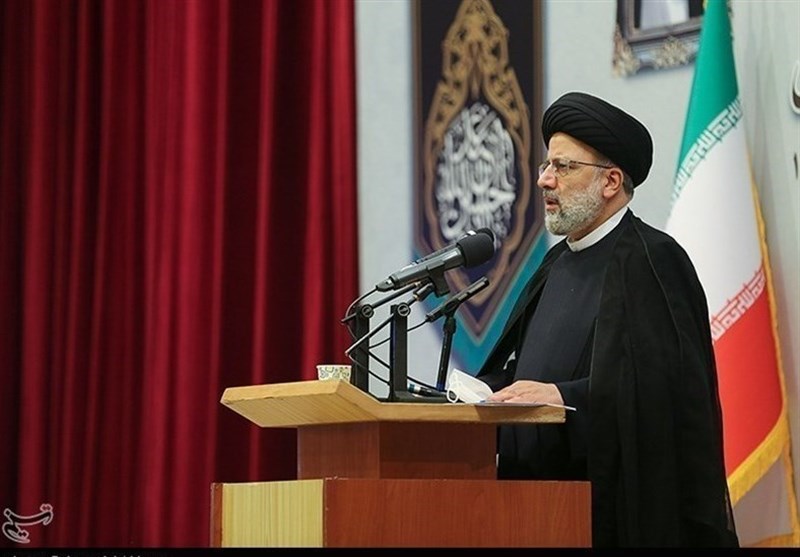 TEHRAN (Tasnim) – Iran's Judiciary Chief hailed the role the Islamic Revolution Guards Corps (IRGC) has played in thwarting plots hatched in the country and the region over the past four decades.
"If the conspiracies and seditions of the past 40 years in the country and also in the region are studied, one would clearly see the role of the IRGC in foiling those plots and seditions," Seyed Ebrahim Raeisi said Wednesday, speaking in a meeting with a groups IRGC commanders and personnel, held on the occasion of Guards' Day, which coincides with the birth anniversary of Imam Hussein (AS), the third Shiite Imam and grandson of Prophet Muhammad (PBUH).
He also lauded the IRGC for its brilliant achievements in various fields such as security, defense, major construction projects, and in domestic and international arenas.
The IRGC was formed on the order of Imam Khomeini, the late founder of the Islamic Republic, shortly after the 1979 Islamic Revolution in a bid to protect the ideals of the Revolution and battle insecurity in the country.
The elite military force, which is a branch of Iran's Armed Forces, played a major role in defending the country during the 1980-88 Iraq-imposed war.
Over the past decades, it has successfully foiled conspiracies hatched by the enemies against the Islamic Republic and actively cooperated in construction, infrastructure and relief projects across Iran.
It has also been playing a momentous role in fighting regional terrorism, especially following the emergence of the Daesh Takfiri terrorist group in Iraq and Syria.