US' Return to JCPOA Needs No Proposal: Iran UN Mission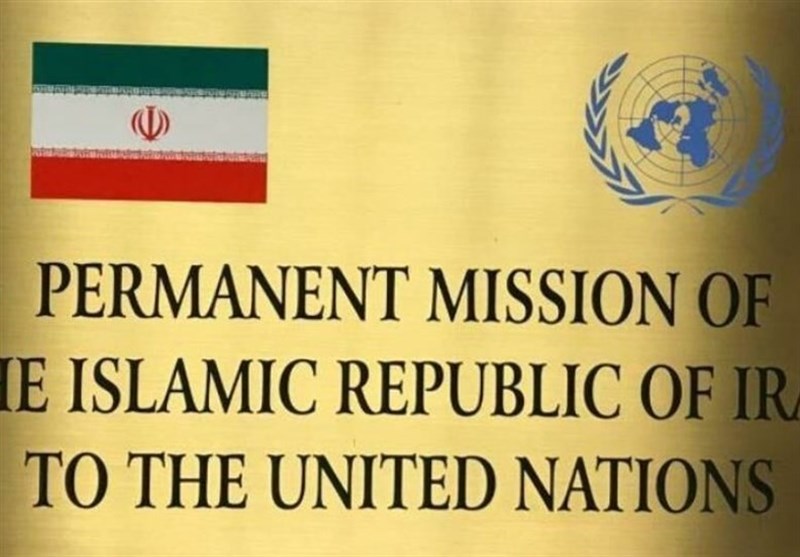 TEHRAN (Tasnim) – The permanent mission of Iran to the United Nations reminded the US that the process of rejoining the 2015 nuclear deal does not require any proposal, but needs full compliance with the JCPOA and the UNSC Resolution 2231.
In a post on its Twitter account on Tuesday, the Iranian mission said, "No proposal is needed for the US to rejoin the JCPOA. It only requires a political decision by the US to fully and immediately implement all of its obligations under the accord and abide by UNSCR 2231."
It also noted that Iran is in touch with the remaining parties to the Joint Comprehensive Plan of Action (JCPOA).
The tweet came after reports that Washington is trying to break the deadlock over the JCPOA –from which it withdrew unilaterally in 2018- by preparing new proposals for Tehran.
Politico has cited two people familiar with the situation that the US administration officials plan to put forth a new proposal to jump-start the talks as soon as this week.
The proposal reportedly asks Iran to halt some of its nuclear activities, such as work on advanced centrifuges and the enrichment of uranium to 20 percent purity, in exchange for some relief from US economic sanctions.
The JCPOA was signed in 2015 between Iran and six world states —the US, Germany, France, Britain, Russia and China— and was ratified in the form of Resolution 2231, but in 2018 the Trump administration unilaterally withdrew the US from the Iran nuclear pact as his administration pursued a "maximum pressure" strategy against Tehran.
The remaining European parties also failed to fulfill their end of the bargain and compensate for Washington's absence. Since then, Iran has begun to take its own measures in response to the Western parties' refusal to meet commitments under the 2015 nuclear deal.
Iran's measures to reduce its commitment under JCPOA have been within the framework of the nuclear deal and will not mean withdrawal from it.
However, Tehran has expressed its readiness to reverse the suspension of its commitments only if the US returns to the nuclear deal and lifts all sanctions without any preconditions or if the European co-signatories manage to protect business ties with Iran against Washington's sanctions as part of their contractual obligations.