No Talks with US before Its Return to JCPOA: Iranian Spokesman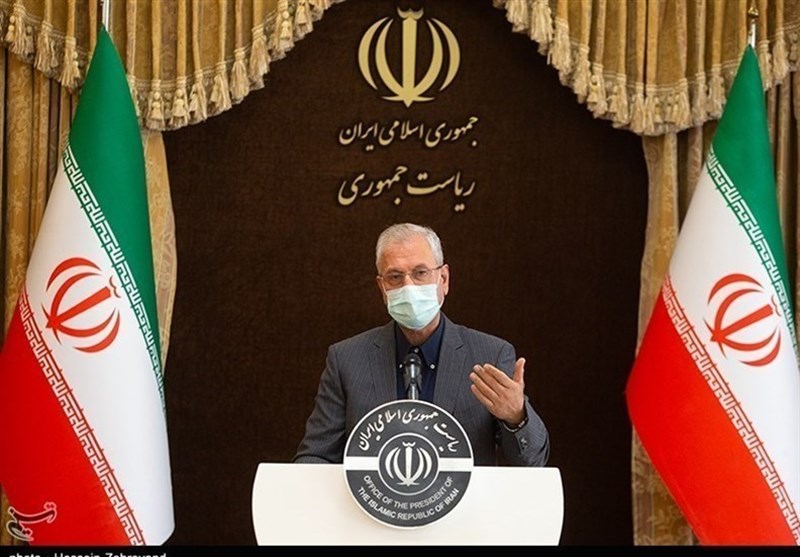 TEHRAN (Tasnim) – The spokesman for the Iranian Administration ruled out the possibility of any talks with the US representative at a Tuesday meeting of the JCPOA Joint Commission in Vienna, reiterating the need for Washington to rejoin the nuclear deal and lift the sanctions in the first place.
Speaking at a press conference in Tehran, Ali Rabiee emphasized that the representatives of Iran and the US are not going to hold any talks at the forthcoming meeting of the Joint Comprehensive Plan of Action (JCPOA) Joint Commission.
"Considering the multiple breaches of commitment (by the US), what we have definitely planned today is that Iran and the US will not have any negotiations before the return of the US to the JCPOA (by lifting the sanctions)," he said.
However, he added, Iran is ready to hear the views of the JCPOA parties to find a swift solution.
"The implementation of the JCPOA is as easy as its violation by the US," the spokesman stated.
Rabiee reiterated that Iran will honor all of its JCPOA commitments after verification of removal of the US sanctions.
Following the 18th meeting of the JCPOA Joint Commission that was held via videoconference on Friday, the participants decided to proceed with the talks in Vienna next week to continue the consultations and define the measures relating to the termination of US sanctions.
The JCPOA was signed in 2015 between Iran and the Group 5+1 and endorsed by the UN Security Council Resolution 2231.
However, then-US president Donald Trump unilaterally pulled Washington out of the nuclear deal in May 2018 and reinstated the anti-Iranian sanctions that had been lifted by the deal.
As the remaining European parties have failed to fulfill their commitments to the accord and compensate for Washington's absence, Iran moved in May 2019 to scale back its JCPOA commitments.