IRGC Quds Force General: Axis of Resistance's Presence in Syria Bolstered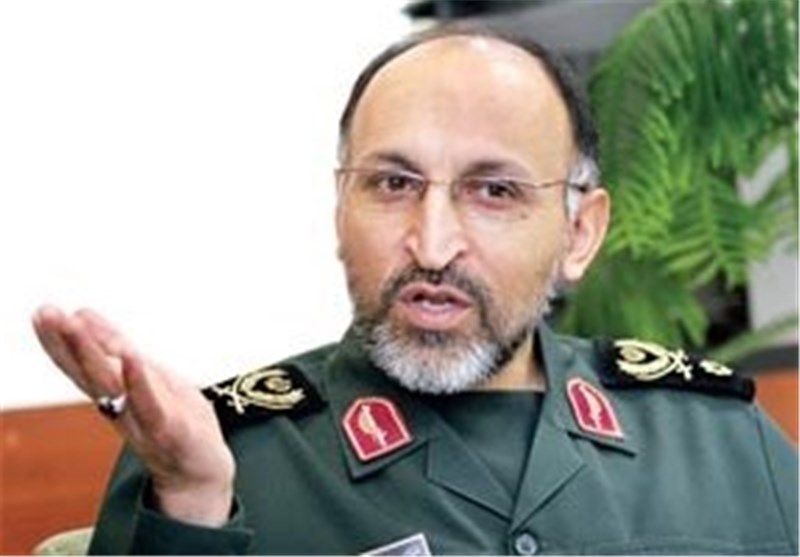 TEHRAN (Tasnim) – The deputy commander of the Islamic Revolution Guards Corps Quds Force highlighted the axis of resistance's stronger presence in Syria despite the Zionist regime's pressures, threats and media propaganda.
In a meeting of the IRGC Quds Force personnel on Tuesday, Brigadier General Mohammad Hejazi said Iran maintain its "mighty advisory presence" in Syria.
He also derided the Israeli prime minister's attempts to end the Islamic Republic's presence in Syria in 2020 through mounting pressures and threats, saying, "The axis of resistance is present in Syria with the same rigidity, power and even with higher quality, and they (Israelis) have failed to achieve their objectives."
The Zionists have in some cases attacked an empty base and region several times and tried to spread false news with psychological operations and media pressures, the commander explained, saying Israel has falsely claimed that tens of axis of resistance forces have been martyred.
The Islamic Republic of Iran, which is a thorn in the eye of the Zionist regime, will continue to play its role vigorously and mightily, General Hejazi underlined.
"The axis of resistance in Syria and Lebanon is growing and doing its duties more strongly than before," he said.
The commander further pointed to the US' futile attempts for survival in Iraq, the US president's plans to reduce the number of American forces in the Middle East, and the removal of Patriot anti-missile systems from Saudi Arabia, noting, "This is the beginning of their (US') exit and expulsion from the region."
In remarks in May 2020, Leader of the Islamic Revolution Ayatollah Seyed Ali Khamenei highlighted the intense hatred among many world people for the US because of its support for terrorism, saying the Americans will have to face eviction from Iraq and Syria.
Iran has underlined that it will never forget the US assassination of Lt. General Qassem Soleimani and his comrades in Iraq and "will definitely deal the reciprocal blow to Americans."
In January 2020, a US drone strike near Baghdad International Airport assassinated General Soleimani, former commander of the Quds Force of Iran's Islamic Revolution Guards Corps. The attack — that also killed Abu Mahdi al-Muhandis, the second-in-command of Iraq's Popular Mobilization Units (PMU) anti-terror group, along with several others— came while General Soleimani was on an official visit to the Iraqi capital.